Are you in charge a planning your organization's summer picnic?  Here are a few ideas to get you started!
Invitation
Make your invitation stand out and set a tone that this is going to be a fun event.  Print your invite on a flier and give one to everyone in the office.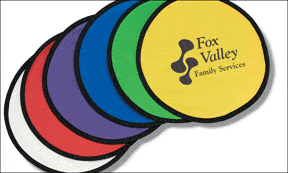 The Fold Up Flier makes a memorable invitation with event details printed on it.
Event Reminders
To remind those who've registered of the event, hand out Sun and Aloe Pocket Packs a few days before the event.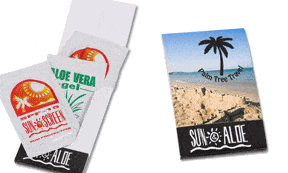 Each pack contains two sunscreen packets and an aloe vera gel packet.  It's a handy reminder and one that helps everyone stay safe in the sun.
Practical Thank You Gifts
There are always a few team members who have worked hard to make the event a success.  Ensure they are recognized at the event and rewarded with a thank you gift they can use right away.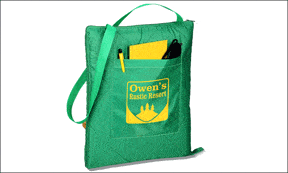 For example, the Fleece Blanket-in-a-Bag will be useful at the event, for those who want the complete picnic experience.  This giveaway comes with a shoulder strap, making it easy to carry around and difficult to accidentally forget it at an event.  An outside pocket helps you keep track of keys or other event items.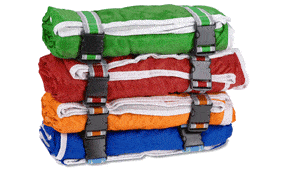 Or, try the Outdoor Blanket.  It's fleece on one side and nylon on the other.  The dual-fabric design means grass won't get stuck in it – it's easy to shake out at the end of a picnic or ball game.
Entertainment
In addition to the standard face-painting, ball games and bounce-houses for entertainment, bring a few extras to keep everyone entertained at the event.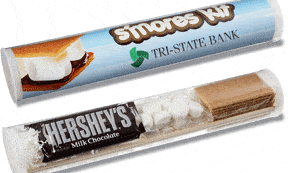 Gather everyone around a roaring fire and hand out the S'more Kit.  (You'll eliminate the search for marshmallow-roasting sticks.)  This kit comes packaged with full-size chocolate bars, marshmallows, graham crackers and roasting sticks.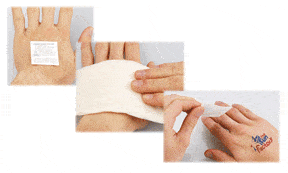 Custom Temporary Tattoos are always a hit.  Customize them with your company name, logo, a well-known product or even your company mascot.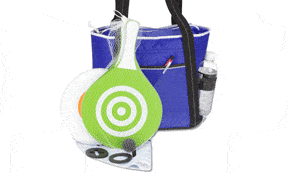 Everyone can get in on the fun when you give them the Sand and Surf Fun Kit.  It includes a a flying disc, paddles with a paddle ball, and a tic-tac-toe game.
Getting everyone out of the office is good for team-building.  Logo'd promotional products are a great way to remind employees of the event for years to come.  Use a few of these ideas or creative ideas of your own to make your summer picnic memorable and fun.
Happy planning!
-Suzanne