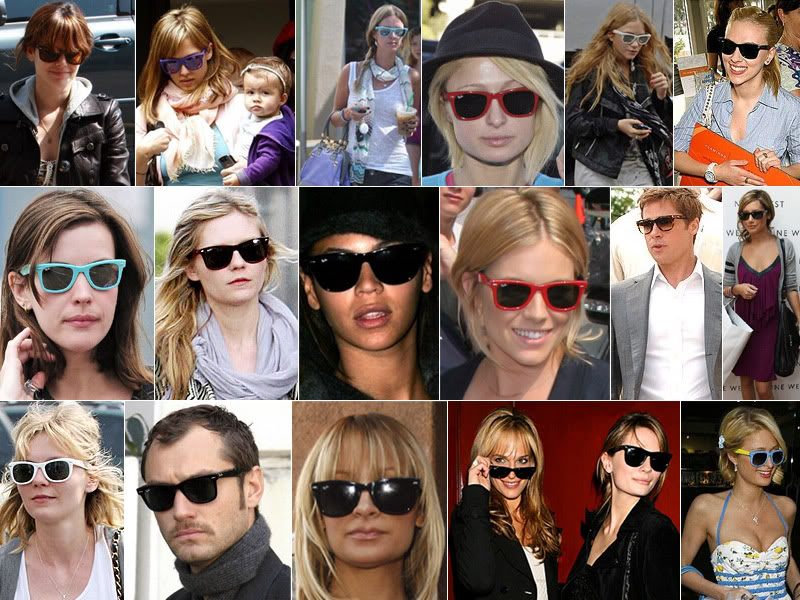 Source
Sunglasses are one of the most distinguishing, sought-after accessories in the fashion world. Some signature styles have even become part of famous style icons' looks. Everyone knows what Risky Business, Jackie O, and John Lennon sunglasses look like, right? Sunglasses have even been the subject of famous music hits. Be careful, because I Wear My Sunglasses at Night is about to be stuck in your head.
Emanating the famous Wayfarer sunglass style sported by the famous celebs above, we offer the star-worthy Risky Business sunglasses in opaque, translucent and two-tone colors. Your business name will become attached to the style on the imprinted earpiece.
Aviator sunglasses seem to never go out of style. Originally developed to protect pilots' peepers, aviators have evolved into a fashion mainstay. They also happen to be part of another one of Tom Cruise's famous looks in Top Gun.
Notoriously, sunglasses can easily become misplaced, sat on, or unscrewed. We highly suggest a matching visor clip to keep your new sunglasses from disappearing.
 Personalized sunglasses are great giveaways for summer vacation venues, spring break destinations, taverns, cruises, concert halls, summer festivals, and amusement parks. 4imprint even gave out the Risky Business sunglasses to associates at an outdoor concert event this past summer. They were quite a hit!
~Jessica