Gone are the days when paper clip choices were either large or small, in silver. Today, paper clip manufacturers have tapped their imaginations, releasing paper clips designs that simply cannot be ignored.
At a stationery store, I came across two fun animal shapes. Take a look: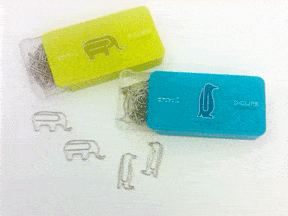 Of course, these little animals reminded me of the Clipsters Paper Clip shapes we carry.  They come in a convenient carrying case that can be imprinted with your organization's name and logo.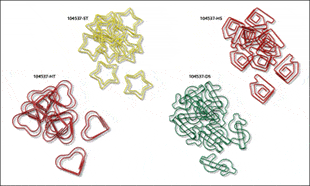 These cute little promotional products come in handy shapes, perfect for business uses: Stars, Hearts, Dollar Signs, Houses and more.
-Suzanne