Reaching out to a crowd of early adopters, young people or technophiles? Consider trying QR code marketing!
I've been seeing QR ("quick response") codes everywhere from raisin boxes to business cards to the latest sneaker ad. These black-and-white, pixel-y squares (or colored triangles for Microsoft's Tag codes) use a mobile phone's camera and a reader app to link phone users to online content. QR codes are free to create via many online generators.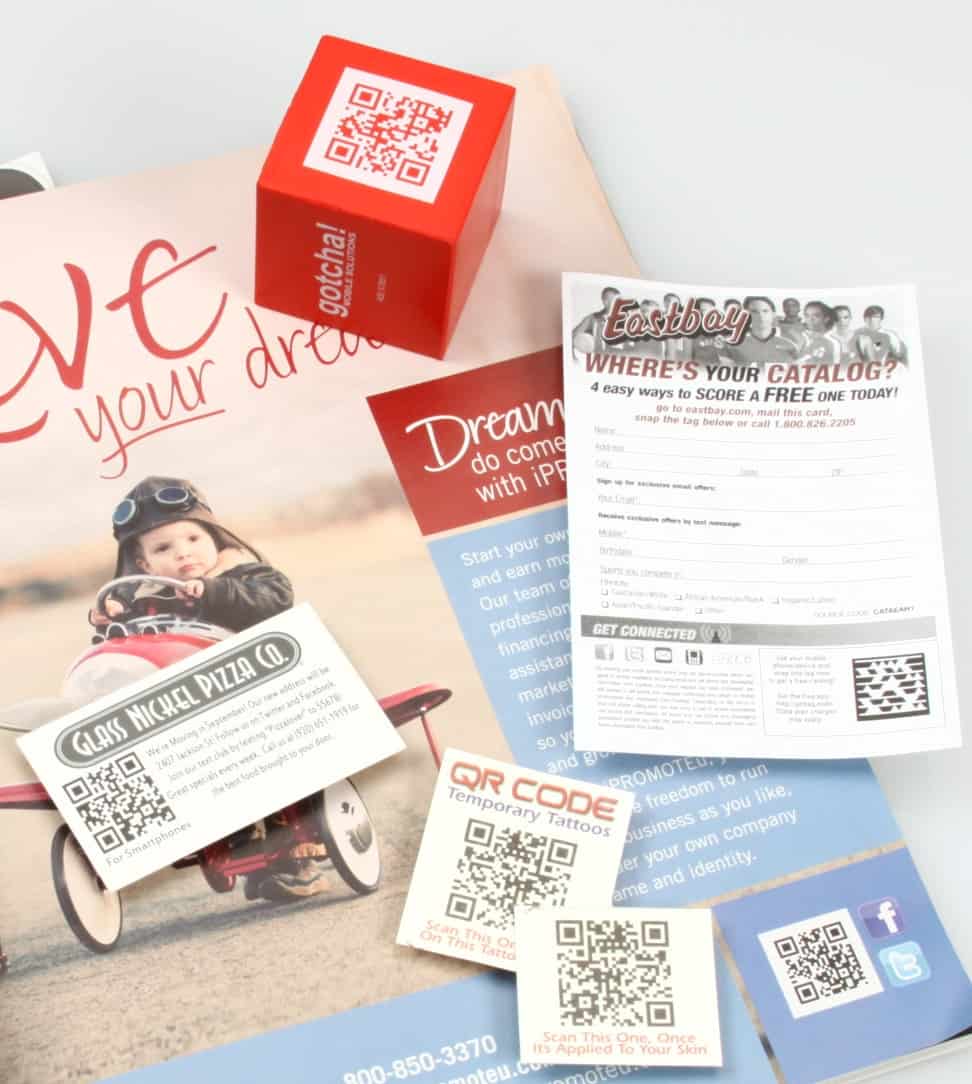 Who's Using QR Codes?
Up to 6.4% of the mobile population, or about 14 million users, have scanned QR codes from their smartphone, says the latest comScore press release. Among this group, the most likely to scan QR codes are males (60.5%), or those in the 18-34 age group (53.4%). Is this your audience? Then read on!
Though the codes are traditionally confined to print media, product packaging or storefront signage, innovators can find plenty of cutting-edge ways to distribute QR codes elsewhere using promotional products. Get around limited imprint areas with the endless promotional space QR codes lead to: the internet!
What Can QR Codes Do For You?
A QR code pointing to a landing page for your special event, email opt-in page, catalog request or latest product "buy" page provides an effortless conversion flow for your target audience.
The biggest consideration when choosing promotional items for QR code marketing is that the imprint method is clear enough to render the code, so opt for digital printing that can provide enough detail for the average phone camera to read. Contrast and size are also important factors. The code should be printed in a dark color or black on a light-colored, opaque background, and the code should be at least 1.25" square (32mm) to be properly scanned. Always be sure to consult with your customer service rep about a particular product before ordering to be absolutely sure your QR codes work as intended.
This new method of connecting businesses to potential customers is yet to reach widespread use, but for the right demographic, the QR code is a familiar and flexible way to promote services and products, with the added benefit of using an opt-in (voluntary) marketing approach.
Some of my favorite ideas for QR code marketing include custom mouse pad notepads and everyone's favorite acrylic cup, the Spirit Tumbler!