Many people use the new year as an opportunity to improve their life. By offering customers support and new-year business gifts, your company can be part of that fresh start.
Whether your customers want to make personal changes or build their business, we've got a list of the most popular Canadian New Year's resolutions and gifts that can help customers reach their goals—which means your brand will get seen all throughout the year.
New-year gift ideas for client health
Thirty-three percent of Canadians want to improve their nutrition and fitness, so healthy new-year gift ideas for clients are sure to be appreciated by every customer.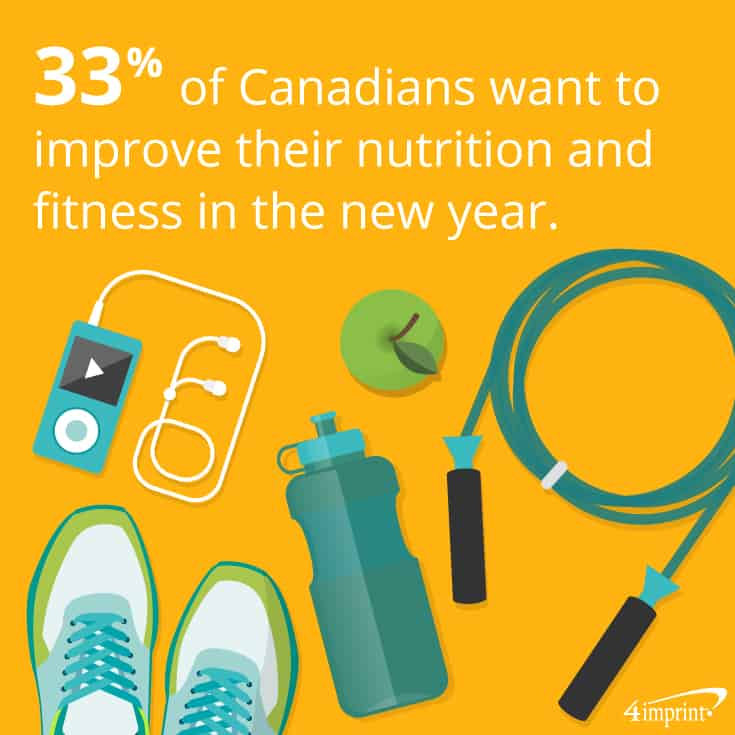 To help customers bring more healthy food from home rather than eating out, the Noodle and Salad Chiller Lunch Set is a great way to offer encouragement. You can also inspire them to drink more water with a Glass Wide Mouth Water Bottle or an h2go® Silo Vacuum Bottle.
If they want to get moving on their fitness journey, a Traveler Exercise Kit can increase their daily steps and help them meet their fitness goals whether at home, in the office or on the road.
Give your customers the world with business gifts for travel
More than 1 in 10 Canadians want to spend more time travelling.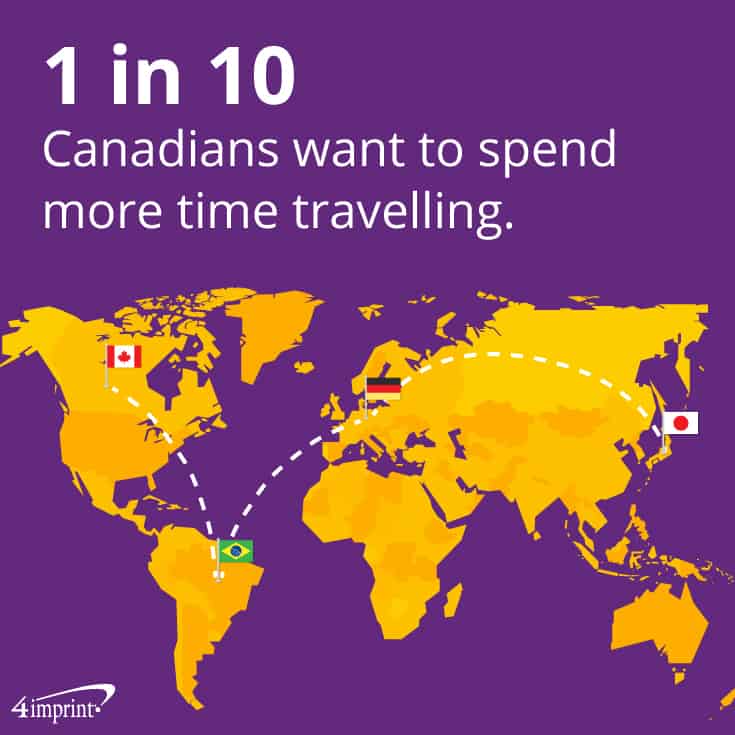 And with new-year business gifts, you can ensure that every time they hit the road, they'll carry your brand with them.
A Two-Tone Duffel Bag and Folding Cosmetic Bag or a high-end Under Armour® Travel Backpack can help customers prepare for their next big trip.
Provide inspiration for their next destination with a World Scenes with Recipes Calendar. Slip it into one of the bags—along with ingredients for one of the included recipes—for a unique high-end corporate gift.
Gifts that encourage them to spend time with family and friends
It's no surprise that Canadians want to spend more time with friends and family. One study showed that 4 out of 10 employees pay less attention to other aspects of their life (including family and friends) due to workload.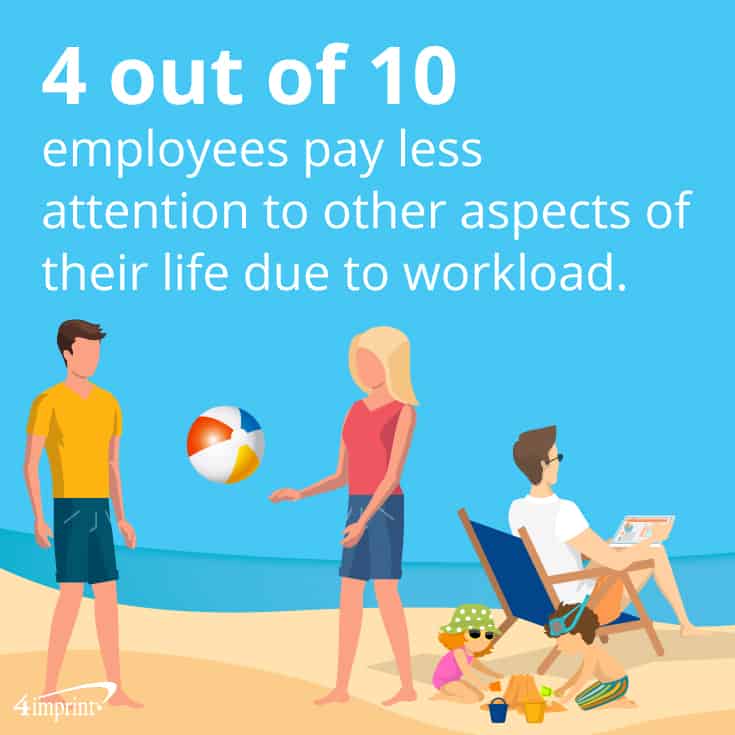 Yet spending time with loved ones has been linked to:
Longer life
A healthier lifestyle
Lower stress
Less loneliness
Higher self-esteem in children
Encourage a favourite customer to spend more time with friends and family with some of these new-year gift ideas for clients. A Game Day Folding 4-Person Table and a 7-in-1 Traditional Game Set inspires plenty of fun. Or help customers enjoy the outdoors with an Ultimate Picnic Set and a Roll-Up Blanket.
You can also offer parents with children an incentive to spend more time together by giving them a Kid's Colouring Book To-Go Set and a Stress Relieving Adult Colouring Book & Pencils.
New-year gift ideas to help them learn something
From business classes to language-learning apps, many of your customers are going to spend the year picking up a new skill or hobby. Choose new-year business gifts that will help make learning easier.
For customers heading back to school, a Sorbet Pocket Notebook is a practical gift they'll use every day.
If your client is thinking about taking up a new hobby like gardening, offer to help them get started with a Plant in a Full Colour Box they can keep at home or in their office. It'll provide colour, oxygen, and a daily reminder of your brand.
A very happy New Year
In business and in life, your customers strive to make their lives just a little bit better. And with the help of new-year business gifts, your brand can be part of the process.