Here's a new product we've just recently rolled out, the Paws 'n Claws Sportpack.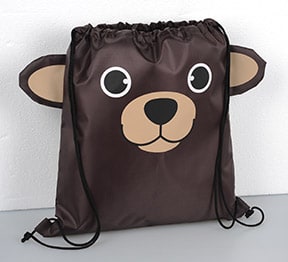 These animal-style drawstring backpacks are available in wide range of animal styles – pigs, ducks, penguins, lions, elephants, cats and more.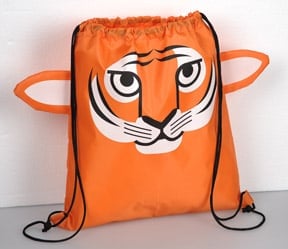 They complement our existing line of sports-themed drawstring backpacks, adding a fresh set of fur and feather faces to the product line.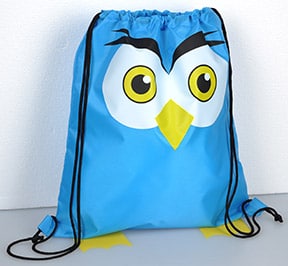 There are so many different ways you can use these. Here are just a few ideas:
If your middle or high school has an animal mascot, these backpacks would be a great way to build school pride. (Imagine a couple hundred kids walking down the street wearing one of these!)
Likewise an orthodontist's office could pack these with giveaways like toothpaste and toothbrushes and give them to tween and teen patients getting braces.
Libraries could use these promotional products to launch a teen reading program.
What other ideas do you have?
-Suzanne