If you haven't heard yet, there's a new crusade setting out to make the everyday a little more beautiful. It's called "yarn bombing."  Artists have been busy covertly planting pretty little knitted surprises around various big cities. The idea is to give mundane city objects, like bike racks and lamp posts, pretty colorful cable-knit sweaters. One website calls it "improving the urban landscape one stitch at a time."
Here are some that Moriah found near home: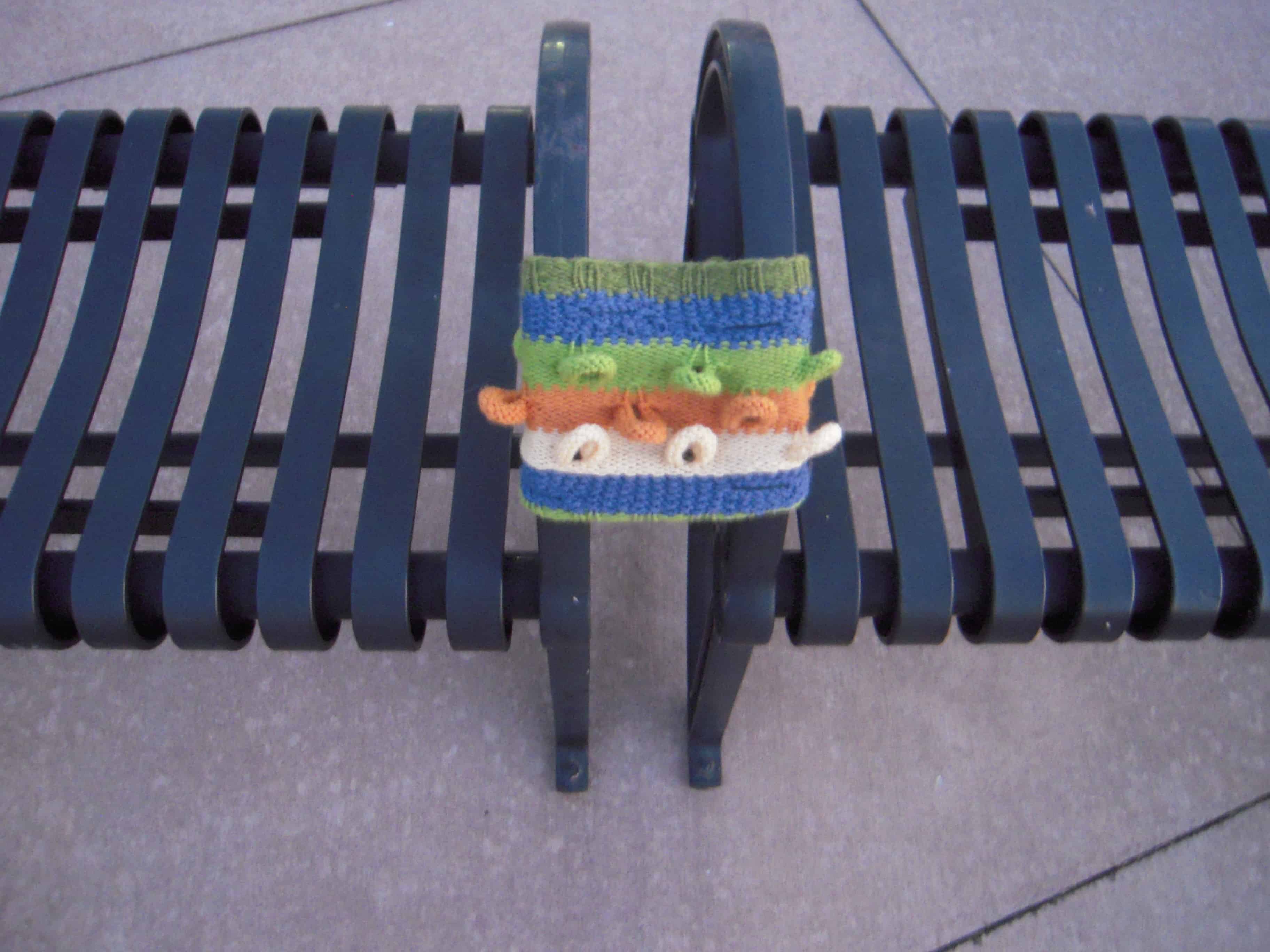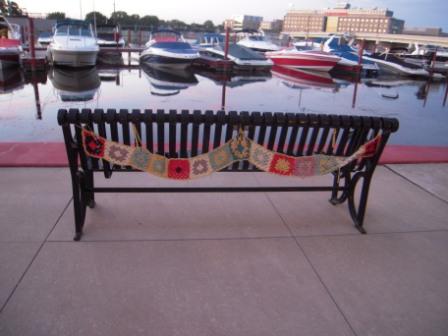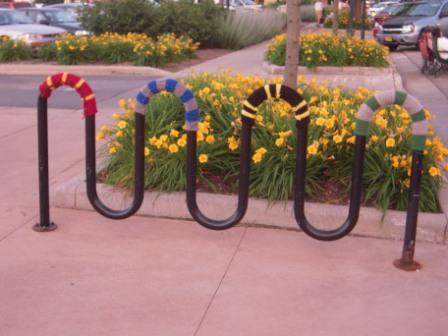 I recently saw another blog post where the author similarly added beauty to a few outdoor environments, including a sidewalk crack. She painted hearts on some ordinary rocks and set them out with the sole purpose of brightening people's days, especially those who were downcast.
This novel concept of randomly making people's days brighter translates perfectly into promotional territory. Think of it as the antithesis of graffiti.
With the proper approval, leaving behind "flower bombs" in the industrial park or logo'd mint tins at popular dating spots (movie theaters, restaurant tables, etc.) will have potential customers equating your company with good times and extra thoughtfulness.
Finding an unexpected, wacky stress ball in the dentist's chair or a personalized bookmark in a newly purchased novel is such a rewarding special touch. What ways could you translate this heart-warming trend into a marketing opportunity for your business?
Making someone's day brighter is not only good for business, but it can also be good for the soul. Wouldn't you agree?
~Jessica