If you're launching a new wellness initiative with a predominantly female audience, the Annabelle Lunch Cooler might be the perfect way to kickstart the program.
These lively little lunch bags are made with laminated polypropylene and features contrasting trim in a stylish pattern of circles.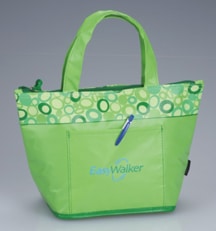 Or, if you are looking for a lively option in a larger size, check out the Annabelle Tote.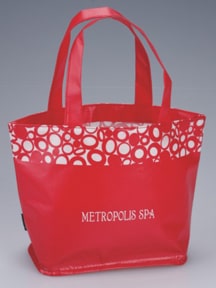 The Annabelle Tote retails for $1.50-$2.00 each.  The Annabelle Lunch Cooler retails for $3.00-$3.70/each.
-Suzanne