When I spotted this on Pinterest®, I thought it was brilliant.
It's called the Doodle Duvet, a giant, washable sheet that looks like notebook paper. It can be colored again and again, using special doodle markers that come out in the wash. (These are available online and at many craft stores.)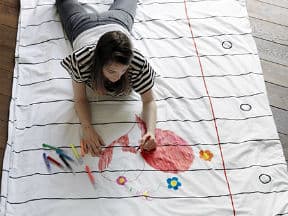 Doodling is a very popular trend. If your target audience includes children, teens, tweens or creative adults, doodle-ready promotional products might really grab their attention.
To get conversation rolling during an icebreaker, print both a faux frame and your logo on the cover of the Composition Notebook.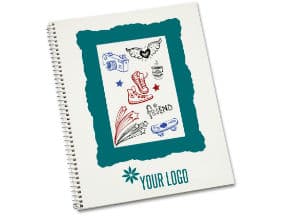 Ask recipients to draw things that are important to them in their lives and then describe what they've drawn.
If you are organizing a camping trip, commemorate the activity by imprinting the Jerzees Blend 50/50 T-shirt with the name of the campground and a backdrop of trees or tents. Then encourage campers to doodle and draw their favorite memories from the trip.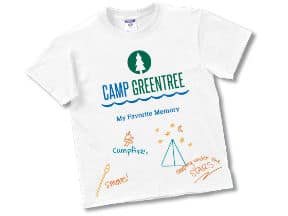 Giving recipients the chance to personalize their promotional products is more than a fun activity. It also helps ensure recipients will use and wear them with pride.
– Suzanne