Whether the goal is to thank volunteers or raise awareness, it's really fun to hear about some of the creative things charities do.
-Cheryl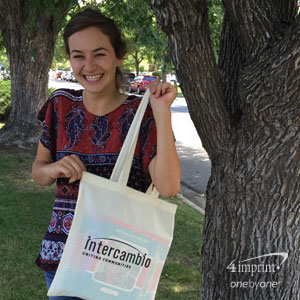 Intercambio offers affordable English classes for adult immigrants to improve their lives by helping them communicate, connect and succeed. The classes are focused on real life skills, like helping students communicate with doctors and teachers, or overcoming barriers in everyday life situations such as grocery shopping. More than 1,000 people from all corners of the world participate in the classes each year. Many are offered in a traditional classroom setting, but one-on-one classes take place in people's homes, as well. The one-on-one classes aim to remove accessibility barriers. In addition to offering English classes, Intercambio hosts monthly intercultural events that include hikes, picnics, fitness days and cooking together. These events promote communities coming together to socialize and have fun. Finally, the nonprofit provides eight hours of teacher training to all volunteers. Some are past educators; others have never taught but are learning. The organization currently has more than 375 active volunteer teachers.
Intercambio was the recipient of a one by one® grant from promotional products retailer 4imprint®. The nonprofit used the grant to purchase branded totes that it provides to the volunteer teachers. "It's incredibly helpful and useful for our teachers to have a space dedicated for their teaching materials," said Annie Brashear, Intercambio's marketing and development coordinator. "The bags keep them organized, and make sure they are always ready for a great class!"
Read more one by one recipient stories on Cheryl's blog. To apply for a one by one grant, visit our website at onebyone.4imprint.com and click the Application tab.