Do you ever pick up a product and wonder, "why didn't I think of that?" Here are five items that made me say exactly that.
These are the kind of clever, useful promotional items that get trade show attendees talking.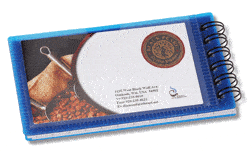 Mini Business Card Jotter
This clever little notebook has a polypropylene pocket, perfectly sized to hold a business card. You'll never be without your business cards again.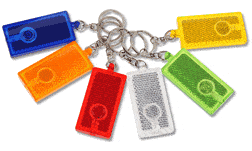 Reflective LED Keylight
Do your keys go missing in the bottom of your bag? The brightly colored reflective construction of these keyrings makes them easy to find. The LED light is useful for reading a map in the dark.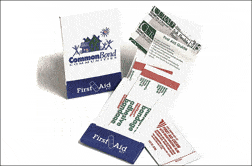 Pocket Packs
The Custom Mending Kit Pocket Pack is a classic among pocket packs. But, now these handy little pocket-sized packets come with a variety of useful contents, including the First Aid Pocket Pack, Sunblock SPF-15 Pocket Pack, Scotch Lint Sheets Pocket Pack, Snap! Hand Cleaner Pocket Pack, Kids Fun Pocket Pack, Hand Cleaner and Lotion Pocket Pack, Outdoor Pocket Pack and more.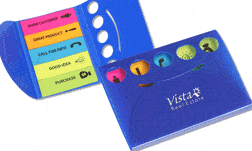 Smart Flags – Trade Show
This giveaway is something your conference-goers will put to use right away, using these Smart Flags – Trade Show to help them remember which vendors they want to talk with again. Want a giveaway they'll use after the trade show? Smart Flags – General tabs help flag questions, important points, good ideas and urgent matters in any office.
Now, why did I think of that?
-Suzanne