Here's a story worth reading.
-Cheryl
Providing, preserving and protecting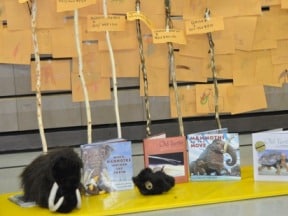 The Ice Age National Scenic Trail has been around for 55 years. This popular hiking trail is slowly but surely being carved out and made accessible each summer throughout the state of Wisconsin. It is currently 1,000 miles long and is being created, maintained and protected solely by the volunteer-based group, The Ice Age Trail Alliance.
The Waushara County chapter of the Ice Age Trail Alliance recently received a 4imprint® one by one® grant after Chapter Coordinator Randy Lennartz heard about the program during a bike tour in the Upper Peninsula. "We don't have opportunity to purchase promotional items—this grant was equivalent to what we get in a year to maintain the trail," stated Lennartz. "It doesn't get any better than this."
The Ice Age Trail Alliance used the grant to purchase sport backpacks and stickers. The products were distributed at the "Blue Ribbon Kids Day"—a free, family-centered, activity-filled day that provides fun for kids and community information to parents. The Ice Age Trail Alliance participated by hosting a wooly mammoth coloring contest. Everyone who participated received a backpack and contest winners received a walking stick. The stickers purchased with the grant were handed out at the public library to any child who checked out media relating to glaciers or hiking.
"The Waushara County Chapter of the Alliance is made up of a lot of teachers—both current and retired—so we are passionate about kids. We try to promote healthy activities and ways to get active," said Lennartz.
You can read more recipient stories on the one by one website. To apply for a one by one grant, visit onebyone.4imprint.com and click the Application tab.