I can finally say that I have gone golfing!  Actually, I can finally say that I have gone to a golf course and hit a golf ball on the putting green and driving range.  WOW what a learning experience!  I now understand why there are so many golf enthusiasts – it is addicting to hit that little ball, trying to make it go far and in the right direction.
I'm excited to have the golf category and therefore I realized I needed to spend more time on the course…or at least that's the story I'm giving my boss.  So with the assistance of two seasoned golfers, six inexperienced golfers from the Merchandising department hit the links: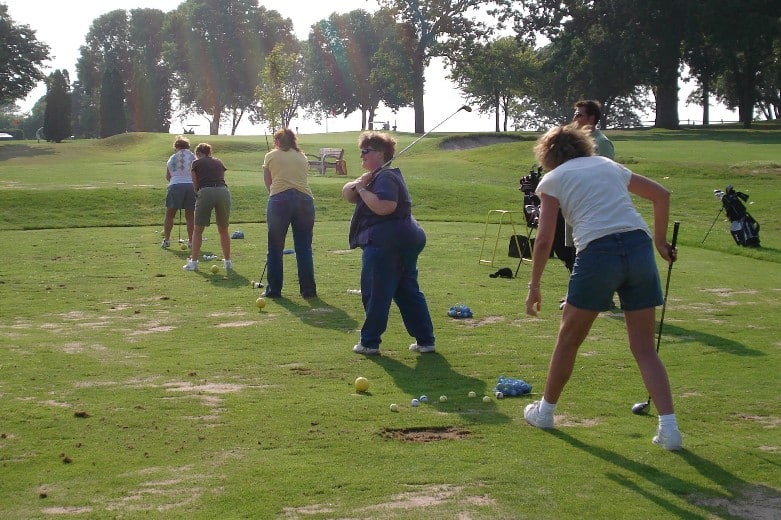 When we weren't swinging the clubs, we had a moment to try out some of 4imprint's promotional golf products.  The long bulk tees were great because then I didn't have divots after my inexperienced swings (but I hear that this is not the reason that the longer ones are more popular..something about larger golf club heads).  The Mirage tee pack and golf ball cleaner are perfect golf event giveaways.  And our golf "experts", John and Dan tell me that the Divix divot repair tool, sunglass case with golf accessories and the golf scope would be great golf event prizes.  Of course, don't forget the golf balls because it seems to me that you might "misplace" a few of these during a typical day of golfing.
Thanks to John and Dan for being such great and patient teachers!  I think I'm ready to golf nine holes now…watch out!
Mae