You've seen coffee sleeves. But, what about coffee sweaters?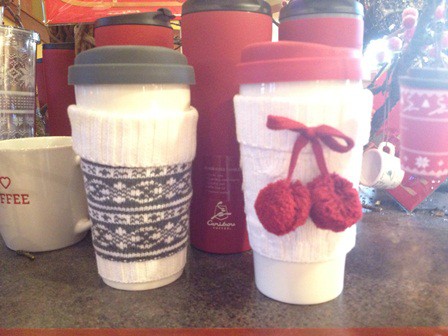 I spotted this new twist on the classic coffee sleeve on a recent stop at Caribou Coffee.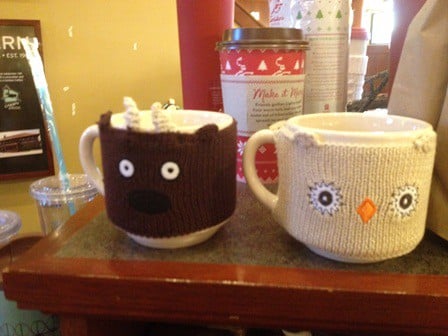 In addition to the cozy critters above, there were versions that looked like a Nordic ski sweater and an Ugg® boot.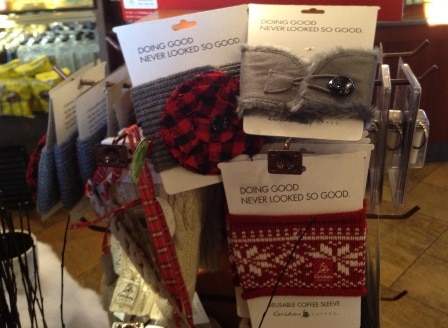 In fact, this new take on coffee sleeves seems to be popping up everywhere.  American Eagle Outfitters'® gives theirs an outdoorsy look and feel.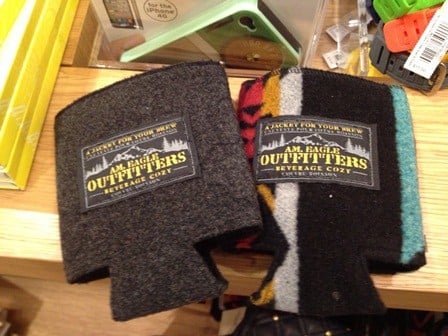 And, closer to home, a coffee shop is putting an eco-friendly spin on this idea, turning recycled coffee bags into promotional products.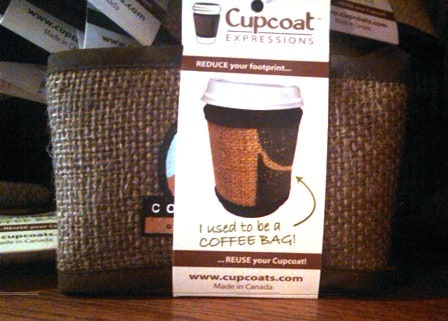 While the standard cardboard sleeves protect your hands, coffee sweaters and coats have a bonus benefit.  They help keep your favorite hot beverage warm as well. Do you think something like that would fit right in with our promotional coffee sleeves or promotional can coolers? -Suzanne