The humble paperclip has gotten a makeover. And, it's ready to add a little style to your whole desk.
Take our new Clip Ball for example. The top of the orb twists on, so you can toss this office essential around when you're brainstorming. On a strictly practical level, you can easily tell when you're running low on cool, colorful clips.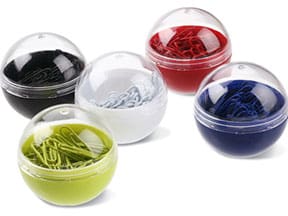 Likewise, the Slide a Clip holder marries form and function. The bright-colored case with slide-out try keeps a stash of matching paperclips nearby.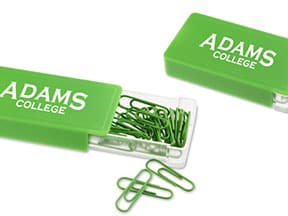 Or, share a smile with your customers by giving them the Bob 'N Magnetic Clip.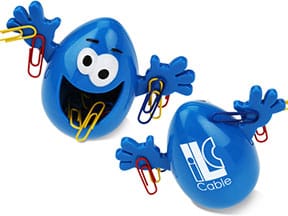 This is the kind of desk accessory your customers will love to get, because it never gets lost in the shuffle. And, knowing that your logo will be seen again and again on these promotional products should make you smile, too.
-Suzanne