As people have become more aware of health and wellness, promotional sports bottles have followed suit. No longer do we simply choose sport bottles by material—plastic, aluminum or glass—or by flip top or push/pull lid. The latest water bottles fit busy lifestyles and support the desire to be healthier.
The Infusion Sport Bottle is one example. Its unique construction lets you add fruits or vegetables, like strawberries or cucumbers, to the water for more flavor and nutrients.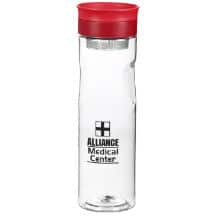 The HidrateMe water bottle takes that to the next level. Launched by a company with the same name, HidrateMe has a simple mission: Hydrate the world.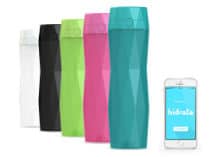 To achieve that mission, they've made the simple water bottle smart. This sport bottle's embedded sensor connects to your mobile device to measure the amount of water you drink. Based on a daily goal, the app tracks your progress and the bottle glows when it's time for you to drink more water. The app also summarizes your water intake history.
The idea appears to be gaining momentum. The company's Kickstarter campaign has raised more than 10 times its $35,000 goal.
What do you think of this latest innovation? Would smart water bottles make the kind of promotional products your customers would appreciate? Let me know in the comments below.
— Suzanne