There are more than 1.5 million nonprofits in the United States—and they're all working hard to make the world a better place. Use fundraising giveaways and these tips to partner with a nonprofit in your community. Doing so could benefit your company by:
Increasing employee engagement: 83% of employees are more loyal to a company that helps them contribute to environmental or social issues.
Acquiring new customers: Sponsoring events or simply showing support of a worthy cause attracts new people to your brand.
Building trust in your brand: Consumers are more likely to trust a business that has a positive impact on the community.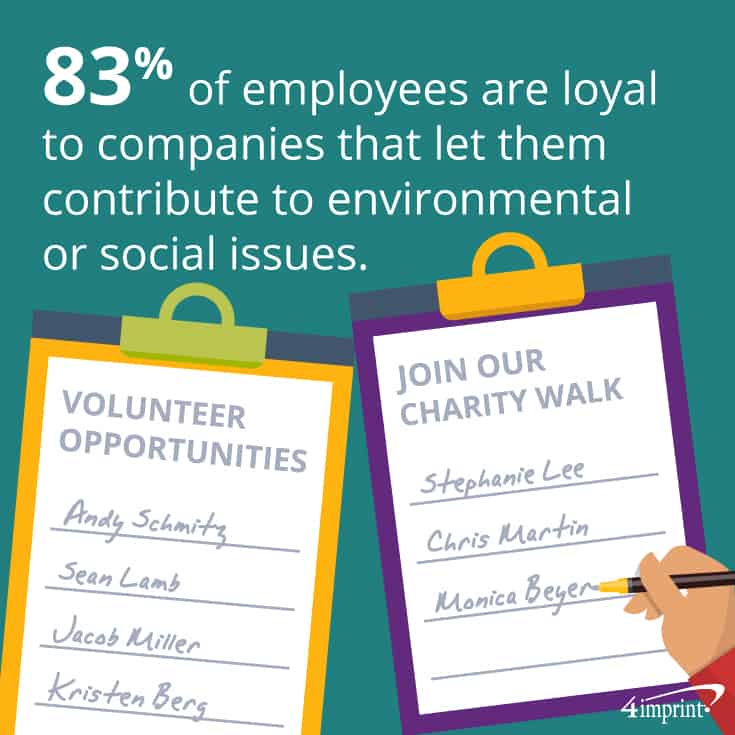 If you've decided to help a nonprofit do more good work, these simple fundraising ideas will help get you started.
Collect change for change
There's a good chance your staff has a change collection. Putting all that change to good use is a fast, easy way to raise money for a worthy cause:
Place collection banks in your lobby for contributions from customers and staff.
Divide staff into teams and offer a prize to the group that collects the most change.
Pick a collection day and ask staff members to bring in whatever change they can spare.
Want to raise even more money? Offer to match funds! Studies show that 84% of people are more likely to donate if they know their funds will be matched.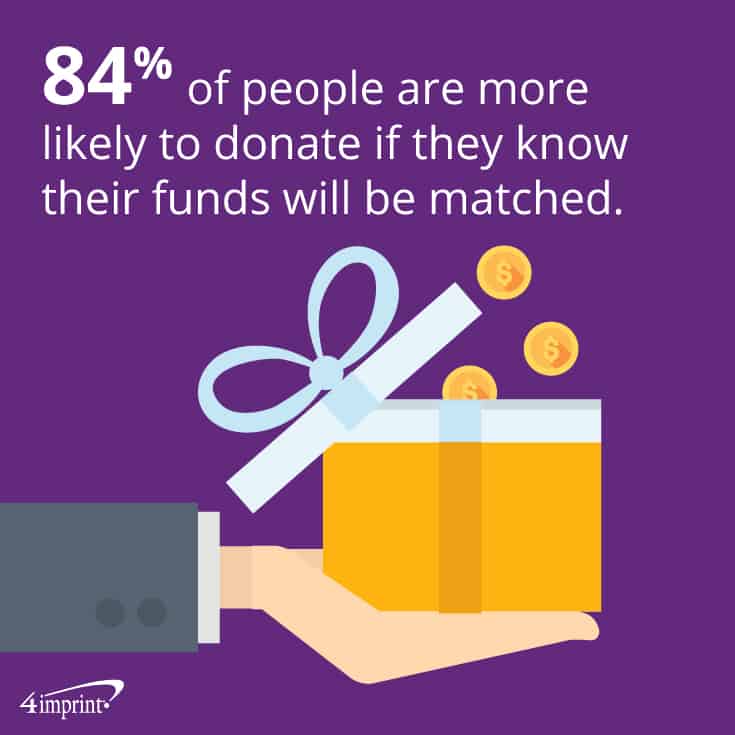 The simple Box Bank is an ideal fundraising promotional product. Place banks in your reception area, lunchroom, offices and waiting rooms. Does your fundraiser have a theme? Pick a box design to match—for example, a Paw Bank is the purr-fect choice for an animal shelter.
Promote your fundraiser with wristbands
Wristbands are a quick and easy fundraising giveaway. In fact, a single band can bring in donations and increase brand awareness. Consider donating the bands to the organization you're helping out. That way, all money raised goes directly to the nonprofit. Sell the wristbands to staff members, customers, or anyone else interested in contributing to your cause. You can even distribute them at fundraising events to help raise additional money. And supporters who wear the wristbands in public will be promoting awareness of your brand everywhere they go.
Choose the Custom Silicone Bracelet for adults or youth in colors that complement your brand and your cause. Or capture even more attention by choosing a color-changing Mood Bracelet.
Sponsor cause-related marketing
One of the simplest ways to support a charitable cause is to donate a set amount each time someone purchases one of your products or services. Not only does it help the nonprofit, but it could also end up boosting your bottom line. In fact, 92% of people would purchase a product with a social or environmental benefit.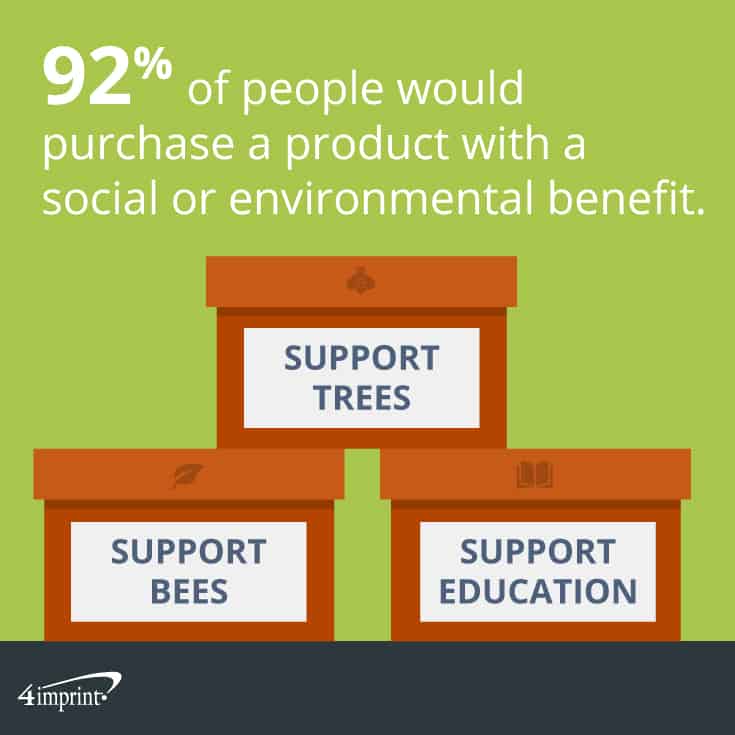 Work in conjunction with your nonprofit of choice to make sure people know their purchase will be helping a worthy cause. Imprint a fundraising promotional product, like the Easy Shopper Tote, with your logo and the organization's logo to further promote your cause-related marketing initiative.
Offer skills
The people in your company have a variety of skills—and area nonprofits can benefit from those talents.
Give staff the opportunity to volunteer their time to a cause of their choice. Whether they serve on a nonprofit marketing committee, donate their accounting expertise, or help at an area elementary school, it's a win-win! Give volunteers a Soft Touch Pique Sport Shirt or Hanes® Tagless® T-Shirt imprinted with your company logo and the phrase "Volunteer" to reinforce your brand's commitment to performing good deeds.
Helping is fund-amental
Partnering with a nonprofit helps make the world a better place. These fundraising giveaways and support ideas can help organizations do even more amazing work—while providing a boost to your business, too.