Have you ever noticed that most hand sanitizer bottle designs seem to be very straightforward?
That's one reason these hand sanitizers will really stand out.
The Goofy Head Hand Sanitizer is something families will love. The faces take on three different looks: Beach Lady, Goofy Guy and Snorkel Guy.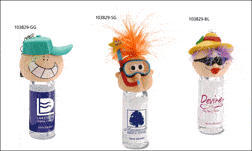 Or, check out our new Body Shape Hand Sanitizer.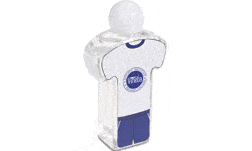 It's available in a range of uniforms, including sports team, chef, doctor, military, scrubs and tie.
What are you seeing?  Have you seen hand sanitizers in other shapes or styles?  If so, point me in that direction.  I'd love to see them.
-Suzanne