If you feel like the holidays are sneaking up on you and you haven't yet found a gift for your team, check out the Spooner Mug.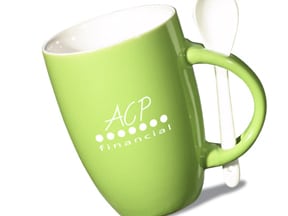 The Spooner Mug is an incredibly popular promotional product.  As the name suggests, it comes with its own spoon that sits neatly in the mug handle when it's not in use.
It's available in four variations, the Spooner Mug (shown above), the Aztec Spooner Mug (shown below), the Blanco Spooner Mug (12 oz. with a white exterior and colorful interiors) and the Spooner Mug – 20 oz.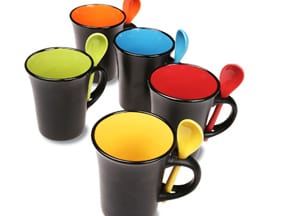 You can make this the perfect holiday gift by adding a packet of cocoa, tea or coffee and a bow.  Or, fill it with candy canes and a gift card.  Tie it up with a bow.  Then, cross 'shop for team' off your holiday to-do list.
-Suzanne