Eighty-three percent of American consumers state they like receiving promotional products. In fact, 71 percent say that this type of advertising elicits a happy emotional response (PDF). So, just imagine if the item you were giving away was something they could watch their children enjoy?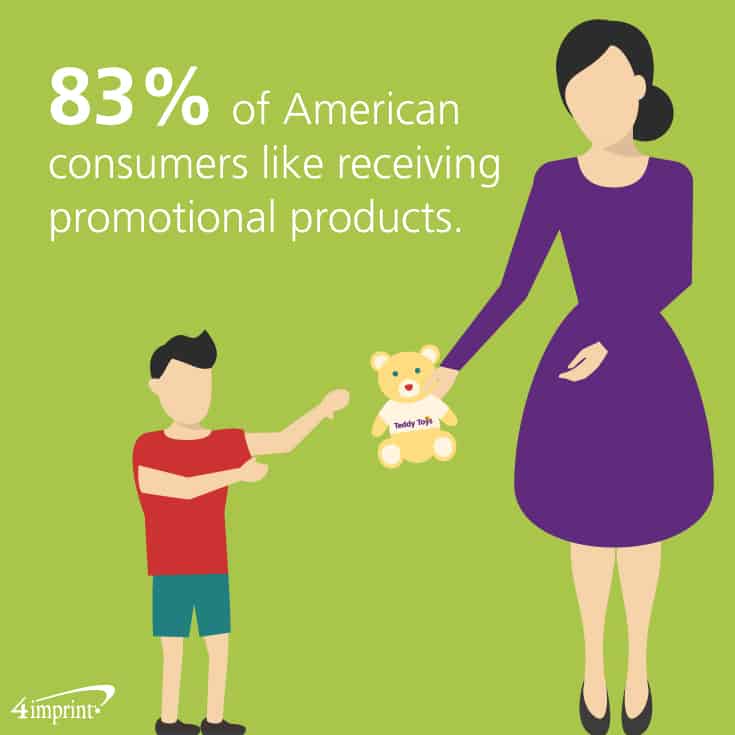 Play is essential for child development, helping kids improve their creativity, imagination, dexterity and cognitive strength. Simply playing games can do everything from teaching young children how to understand rules to helping older children improve their math skills.
Whether you're offering a classic yo-yo, a stuffed animal or simple sidewalk chalk, parents will love how these promo products for kids will help their kids learn, grow and play!
Toys that never go out of style
Over the years, certain toys have remained perpetual favorites. These classic toys have been passed down from grandparent to parent to child. Almost no toy is more timeless than the yo-yo! The yo-yo is considered the second-oldest toy in history, with versions dating back more than 2,500 years. This Light-Up Yo-Yo is available in five colors and lights up when in use, making for a fun modern twist on a classic.
Since it was created in the 1970s, more than 350 million Rubik's Cubes® have been sold worldwide, making it the best-selling toy of all time. Now parents can share the fun with their kids, thanks to this Rubik's Cube imprinted with your brand name.
Nutty Putty is the perfect toy to spark a kid's imagination! It can be stretched, squeezed or rolled into a ball that actually bounces.
Personalized plush toys bring smiles to little faces
When it comes to gift giving, the best presents are the ones that come from the heart. Whether your employee or client is having a baby or their little one is graduating from kindergarten, offering them a stuffed animal and a card celebrating their milestone will show them how much you value them—and their family!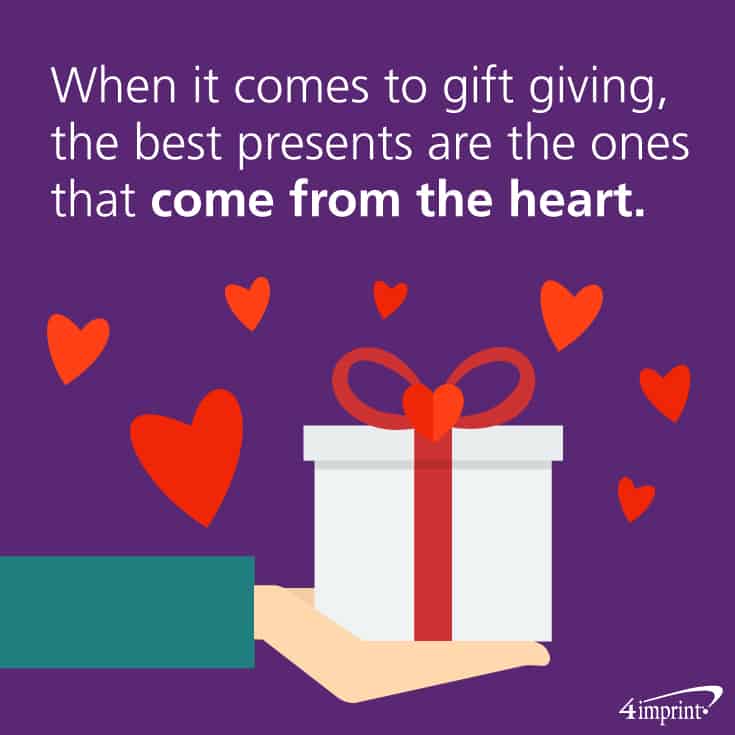 Research has shown that stuffed animals have multiple benefits, from helping children handle their emotions to enabling kids to become more independent and able to handle change.
And when it comes to promo products for kids, the best thing about stuffed animals is that there are so many options to choose from. Looking for a variation on the classic teddy? Check out the Little Paw Bear with Hoodie. Its removable hoodie comes in five colors.
The Sidekick Shorty – Owl is the perfect reminder of a visit to the zoo or a national park. It can stand on its own and comes with an adorable shirt. 'Whoo!'wouldn't be happy to take that home?
For the underwater enthusiast or authority on all things Shark Week®, there's the Salty Shark. With its cuddly polyester insides and his not-at-all-scary smile on the outside, he's a keeper from head to tail fin.
For the child who loves fantasy stories, horses, unicorns or all three, there's the Mystic Unicorn. This adorable toy comes complete with a soft gray horn, pink mane and tail, and an adorable hoodie.
Encourage outside play with these fun toys
Studies have shown that young children should play outside for at least two hours per day. These promotional giveaways for kids encourage outdoor fun and fresh air.
Jumbo Sidewalk Chalk is ideal for any budding artist. It's fun, safe and easy for small fingers to hold.
Blowing bubbles brings on giggles and can even have a calming effect. This Bubble Necklace features a breakaway cord for safety. It's the perfect giveaway for a school picnic, company barbecue or any other outdoor activity.
The Delta Dancer Kite is designed to be easy to fly and comes with 100 feet of string, and dual tails help guide the kite through the air.
For the kid who loves playing ball, the Slingshot Foam Baseball can fly up to 20 feet.
Classic games for the indoors
Research has shown that one of the top three reasons people hold onto promotional products is because they are fun. And when the weather makes it impossible to get outdoors, parents will be glad there's still a lot of fun to be had inside with these traditional promotional giveaways for kids.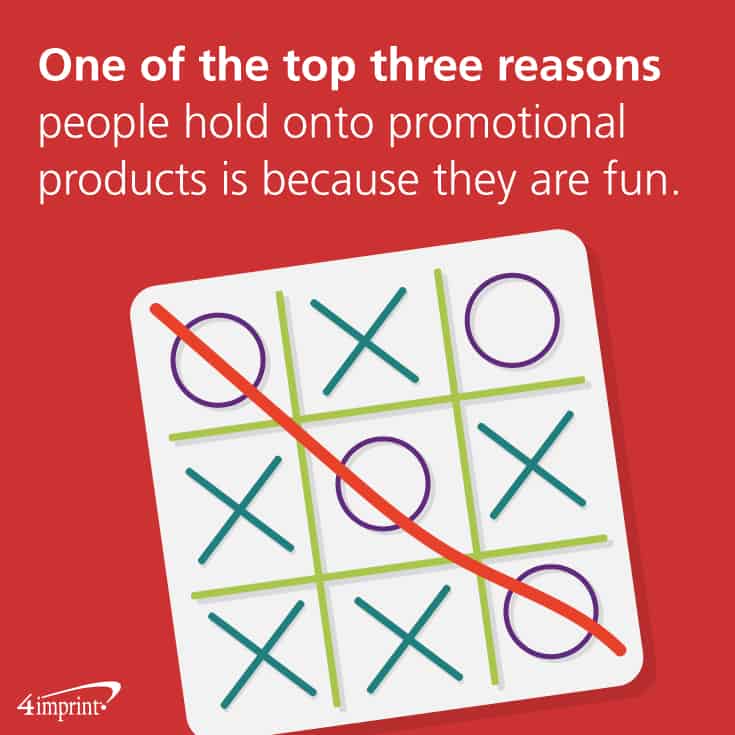 This Tic-Tac-Toe Board Game is available in five different colors, helping you choose the best way to highlight your brand, while offering a traditional game that even young children can play.
This beautiful set of Pick-Up Sticks in Wood Box offers players a fun, classic game with 41 sticks, plus easy clean-up and storage, making it an excellent game to take on the go.
Mount the Hoop Basketball Game with the included adhesive dots, or use the attached suction cups and take it from room-to-room. It's the perfect game to hang in a bedroom, rec room or (for kids at heart) the office.
With promo products for kids, your brand can bring the fun
Whether you're giving away stuffed animals to employees with new babies, offering prizes as part of a school carnival, or handing out giveaways to let people know about your new day care, promo products for kids can help you spread your message—and a whole lot of smiles!