It's humbling to hear about some of the work charitable organizations do to make the world a little brighter.
-Cheryl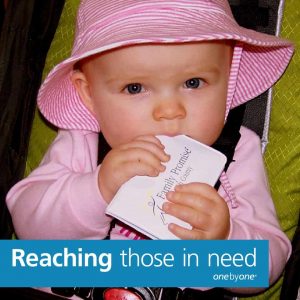 Family Promise of Lehigh County, Pennsylvania, is working diligently to become one of the national organization's official 200 affiliates. The nonprofit organization provides support to homeless children and their families through a hospitality network, such as local congregations that are willing to provide lodging, meals and hospitality one week at a time. The goal is to secure sustainable housing, employment and independence for the families of homeless children. The need is great in Lehigh County and the surrounding area—more than 600 homeless children live there. Nationally, Family Promise supports 53,000 people each year—3 in 4 are still in sustainable housing one year after leaving the program. "Homeless families are an invisible population," said Family Promise of Lehigh County's Diane Irish. "Many don't access the traditional shelter system for fear their families will be separated. Rather, they will live in cars, motels or couch surf. Family Promise is not a shelter system—it's a community coming together to house families one week at time." 
The nonprofit organization's core members are starting the affiliate by building awareness, establishing its treasury and recruiting host organizations. The organization was a recipient of a one by one® from promotional products retailer 4imprint®. It used the grant to purchase travel kits to use as giveaways at a recent community resource fair. The kits contain first aid items, a sewing kit and lavender aromatherapy lotion. "This kit embodies everything Family Promise tries to do," Irish said. The first aid items represent how we take care of people, the sewing kit symbolizes how we help put things back together, and the lotion signifies the compassionate assistance our organization provides. We were just thrilled to receive these!"
To learn more about the 4imprint one by one program, visit our website at onebyone.4imprint.com. You can read more stories from our inspiring group of one by one recipients on Cheryl's blog.