In a world of laptops, tablets and note-taking apps, it might surprise you to learn that notebooks still get a lot of everyday use.
It's true—notebook sales are on the rise. Perhaps it's because people remember things more completely when taking notes by hand. Or maybe it's due to the recent rise in bullet journaling as a system of organization.
Whatever the reason for this surge in popularity, it's sure to have at least one effect—a look of gratitude from your employees and customers when you offer them these 4imprint® Exclusive promotional notebooks.
Komodo Notebook with Pen
The 4imprint Exclusive Komodo Notebook with Pen is designed for those looking for a durable notebook for everyday use.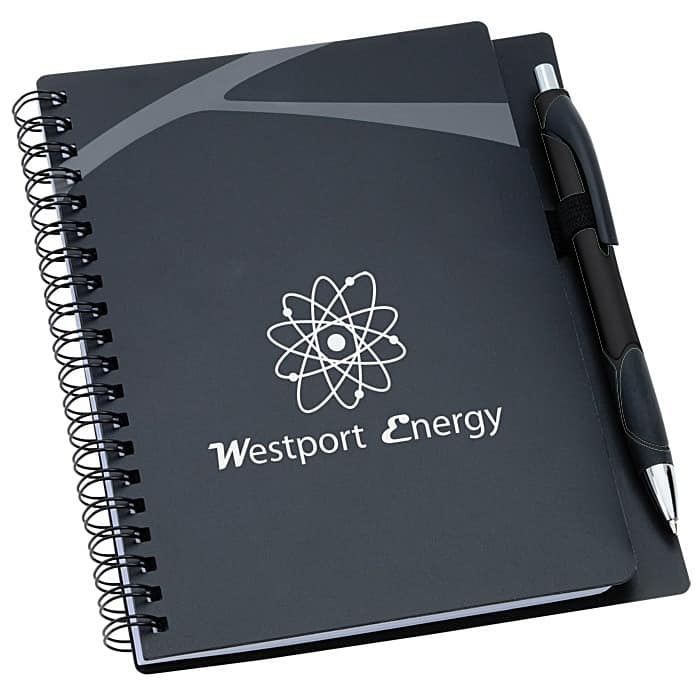 The soft cover, spiral-bound notebook giveaway is black with accents of gray, red, blue or green. It features a front slip pocket and inside cover pocket as well as 70-pages of lined paper. The matching metallic pen fits neatly in an included pen loop.
Savona Notebook with Stylus Pen
The Savona Notebook with Stylus Pen is an exclusive promotional notebook flush with 80-sheets of perfect bound paper and a faux leather cover.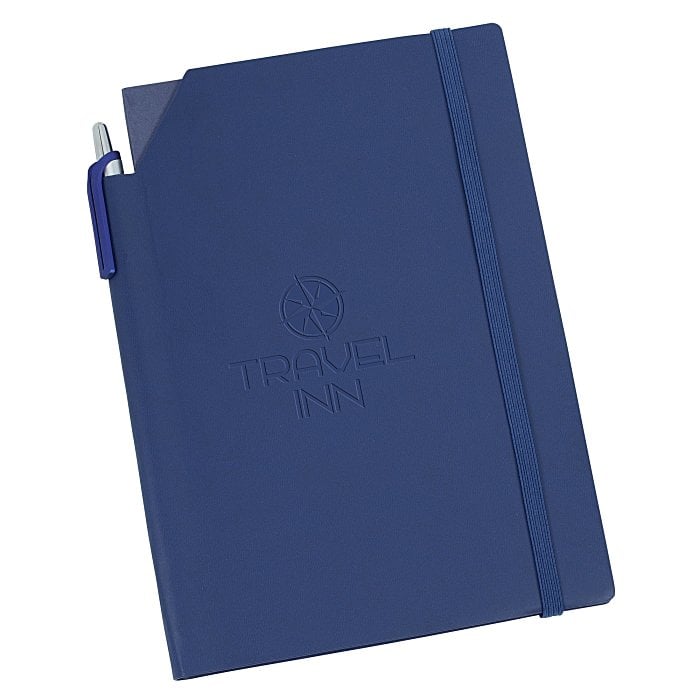 The uniquely shaped notebook features a matching elastic band closure that secures loose papers plus a stylus pen that tucks inside the spine of the notebook. This notebook giveaway comes in black, red, blue or green with a debossed imprint.
Notebooks are rewriting the promotional swag game
With notebook sales on the rise, there's no better time to give your hardworking employees and favorite customers one of these Exclusive promotional notebooks. They'll be grateful for your brand every time they doodle, journal or jot down an important reminder.