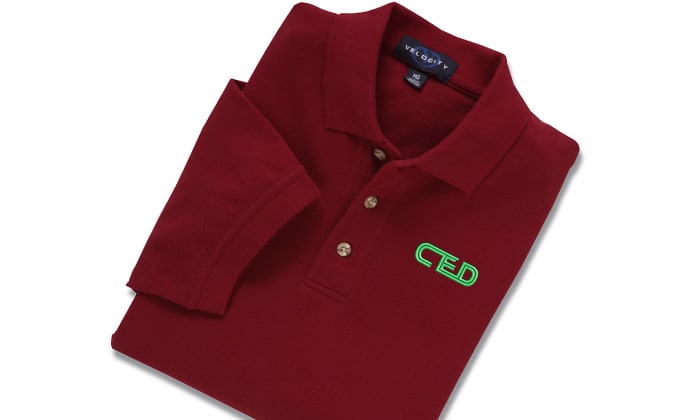 If you've ever ordered embroidered products, you know it can be challenging and costly.
You need to approximate your stitch count and pay for the embroidery tape.  If you're ordering 10 shirts, the $95 average charge for embroidery tape adds almost $10 to the price of each shirt.  Shirts in larger sizes often cost extra.  And, logo placement was often limited to one or two locations.
We're changing all that.  Here's how:
•    With our embroidery, the price you see is the price you pay!
•    There is no extra charge for extended sizes.
•    The tape charge is reduced to a flat $35 – or we'll waive it if you order 24+ polos, dress shirts and jackets.
•    And, there is no stitch count.  If your logo fits in the described embroidery area, there are no additional fees.
Our goal is to make it easier to order embroidered items.
How simple is that?
–Suzanne