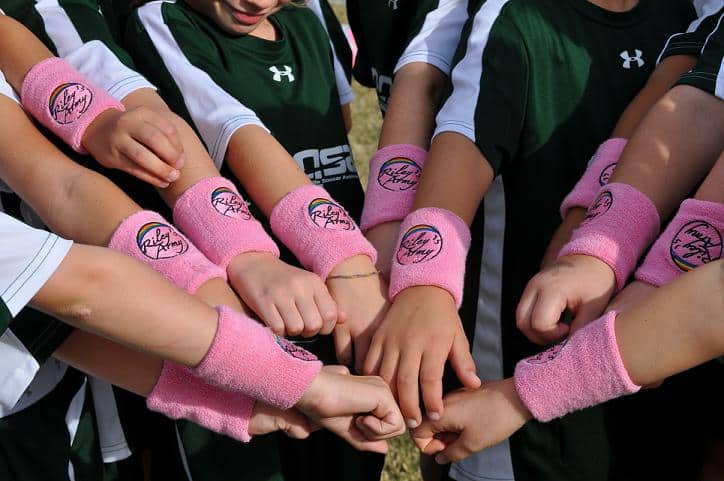 I love this picture.
Got a note from Shauna (one of our customers) who was looking for a way for her daughter's soccer team to support a teammate named Riley who is battling cancer. Riley's folks had already started 'Riley's Army' – an organization to help other families with cancer (which is amazing if you think about it!) – and the girls wanted something they could wear as part of their soccer uniform to honor their friend (and others who are fighting the fight) and so an idea was born.
These embroidered wristbands fit the bill perfectly. Love the way this photo gets all the hands together – a real feeling of solidarity.
Good stuff indeed.