Promotional products often add fun and excitement to a promotion, program or event. Sometimes, it's important to educate your customers on an issue or reinforce programming with an educational message.
That's where these educational guides may help. They provide a simple, effective way to reinforce your message. With topics ranging from car care to hand and wrist exercises, fire safety and the emergency guide for babysitters, there is an educational guide for every audience. For example:
If you're responsible for your company's wellness program – or planning your organization's next fitness challenge – these fitness guides or healthcare guides may help. Imagine using the Managing Your Weight Key Points Guide as part of a company-wide weight loss or weight management challenge or healthy eating campaign.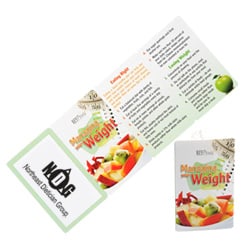 Participants can tuck this handy guide in their lunch boxes or take it along when they dine out. It's a straightforward way to educate and inform, while showing your team you support their efforts.
These helpful guides are equally effective for reaching people outside your organization.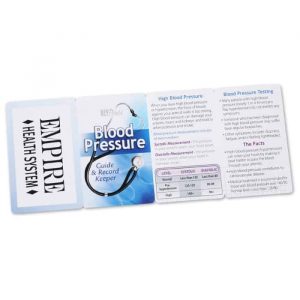 The Blood Pressure Key Points guide makes a great giveaway for businesses, healthcare providers, government agencies and nonprofit organizations that focus on improving patient or community health.
If your customers are pet-lovers, the easy-to-use sliding format of the Pet Health Pocket Slider makes a great giveaway.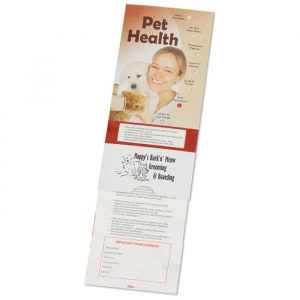 Pet stores, veterinary offices, parks departments and humane societies alike will find many uses for this reference tool. Pet owners will pick these up at in-office visits, as a frequent shopper reward, pet expos and community fairs. And, when they do, they're likely to use this guide again and again.
If you prefer to focus on safety, the Natural Disaster Pocket Slider helps your customers prepare for 11 natural disasters.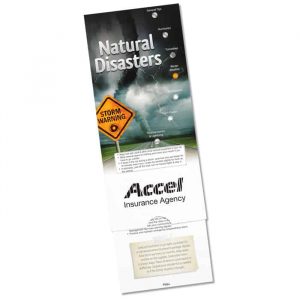 The guide covers preparedness, supply checklists, emergency contact information and more. Insurance companies, police and fire departments, healthcare organizations can use this to promote safety messages at community events, open houses or as a thank you gift for volunteers.
While Mother Nature represents one threat to safety, online predators are another. This timely topic resonates with a wide range of customers.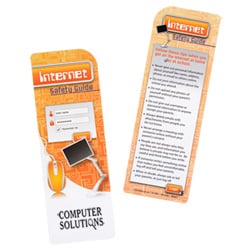 Banks and credit unions, insurance providers, law enforcement agencies, libraries, schools and local retailers find the Just the Facts – Internet Safety bookmark to be a useful giveaway that customers will refer to frequently. Use it in combination with educational programs on Internet safety, so participants take the messages home with them. Or, provide it as a thank you to shoppers, showing you care about helping them protect their identity.
If your customers have younger children, education takes a form that's even more fun. Our Internet Safety Coloring Book invites children to learn while creating.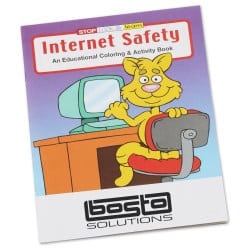 The Keep Our Environment Clean coloring book does the same.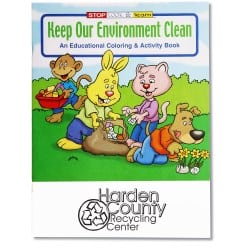 It makes the perfect giveaway for organizations who want to tap into the next generation's environmental focus. This kid-friendly resource is great for recycling centers, community gardens and other civic organizations to distribute at farmers' markets and community events.
If you're looking to reinforce a different message, check out our full range of educational guides and educational coloring books. These useful promotional products show customers you care about issues, while saving your team the time and resources required to develop them.
-Suzanne