Has Earth Day 2011 inspired you to find a few ways your team can green your workplace? The Eco News Network has pulled together some simple ideas in a post titled "Ten Easy Ways to be Green at Work."
Here are a few of my favorites:
"Replace plastic water bottles and Styrofoam coffee cups with reusable travel mugs and water bottles."
If you usually offer visitors to your office a cup of coffee upon arrival, replace throwaway coffee cups with the I Am Not a Paper Cup -16 oz. Mug. This paper coffee cup look-alike keeps throwaway cups out of the landfill and is biodegradable.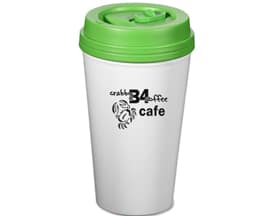 "Spread the word! Encourage your co-workers to become green and improve your workplace atmosphere."
Want to inspire your team to be more eco-friendly? The Just the Facts Bookmark – Eco Friendly includes 15 easy, do-able tips for being green.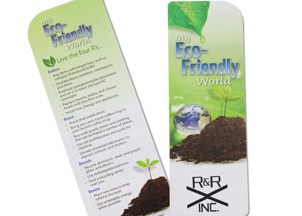 "Invest in some eco-friendly office supplies…"
Eco-friendly promotional products and office supplies can be green, stylish and so handy that your team will snap them right up. The Eco Meeting Notebook is a great example. This journal is made from 100% recycled material and organic inks.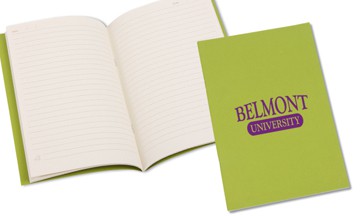 The Kernel Eco Pen is another great among eco-friendly promotional products.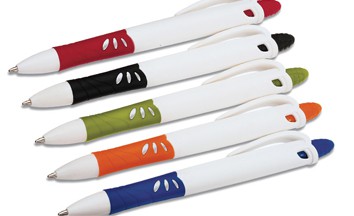 These striking pens are manufactured from cornstarch material.
Koerner also suggests encouraging team members to walk or bike to work. Adding bike racks is a great way to do that. (Here at 4imprint, we made sure bike racks were included in the design of our new distribution center.) Likewise, she suggests turning down the lights and using natural lighting whenever possible.
What other ideas do you have for making your workplace more green? I'd love to hear them.
-Suzanne