If your organization collects Box Tops for Education or supports a school in your community, helping that school just got a little easier.
When you buy Hanes promotional t-shirts from 4imprint, you'll earn Box Tops for Education with each purchase. If you're new to the program, Box Tops for Education places the clip-ready 'Box Tops for Education' logo on hundreds of products, ranging from cereal to food storage, paper to office supplies. Schools earn 10 cents for each Box Top they submit.
Hanes is our first promotional products supplier to offer Box Tops for Education with promotional products orders. You'll earn one Box Top for each Hanes promotional t-shirt, sweatshirt and polo shirt purchased.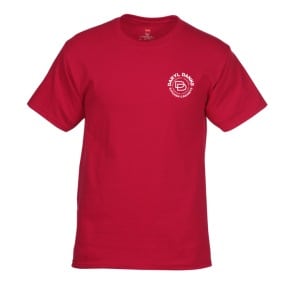 The Box Tops for Education promotion includes the ever-popular Hanes Tagless T-shirt, available in 48 different colors.
You'll also earn Box Tops for Education with the purchase of Hanes Beefy-T.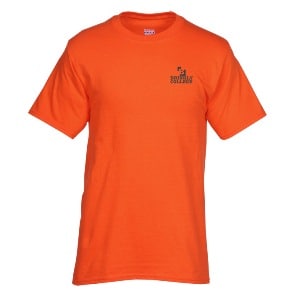 (Here's a bonus fact for trivia lovers. The Hanes Beefy-T® celebrates its 40th anniversary this year!)
If you're looking for a lightweight product for warm summer events, the Hanes Nano is a great choice. And, you'll earn Box Tops for Education with every order. Check out more information on how to redeem your box tops from your 4imprint Hanes purchases.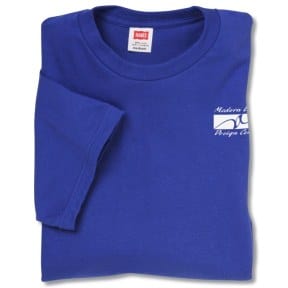 Whether you order Hanes promotional apparel for your company picnic, summer sports team, team-building event or family reunion, claiming Box Tops for Education rewards for your school is simple.
Download the Redemption Form and email it to redemption@Hanes4Education.com. In 3-4 weeks, you'll be notified that the eBox Tops have been credited to your school's Box Tops for Education account.
It's an easy way to provide a little extra help to a school in your community.
-Suzanne