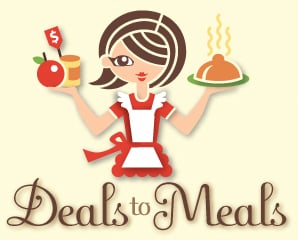 Todd Madsen and his wife have recently launched a new business called 'Deals to Meals' (we helped them with some promotional pens for some upcoming expos and shows they're going to be involved in).
Talk about a perfect business for this economy.
Deals to Meals finds the lowest prices each week at the grocery store (they're in Utah) and make a meal planner around the best sale prices. Customers can log in to their site each week and print off a grocery list and a weeks worth of meals and recipes.
Deals to Meals really taps into that 'do more with less', 'have fun getting the most for your money' vibe.
Very cool!