Imagine going to the market, picking up your weekly supplies, knowing you won't need to stand in line waiting to be checked out.
That's exactly what customers at Stop & Shop® do.  The New England supermarket chain provides customers with the ScanIt!® handheld scanner in many of its stores.  Using the ScanIt!, customers scan and bag their groceries right in the aisles. The store and brands can customize the coupons it sends customers in the store.  Customers say it saves them time and money.  And, it makes the grocery shopping experience fun – even for kids.
Seeing this made me think of other ways you can improve the retail shopping experience for your customers. Here are a few ideas:
Make it easy to use reusable shopping bags with the Hookeez Bag Hook.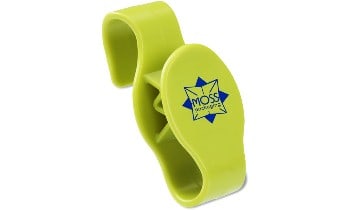 These handy, little promotional products clip onto the edge of a shopping cart, making it easy for customers to keep their reusable shopping bags separated from their groceries.
Are your customers juggling lists, coupons and pencils, trying to keep track of what they need and what they've already put into their carts?
They'll love the List Caddy, which makes shopping with a list and coupons hands-free.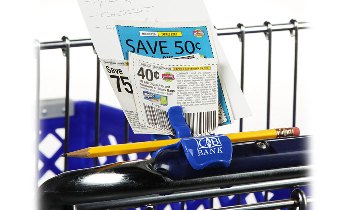 Help your customers read food labels and coupons more easily with Credit Card Size Magnifiers.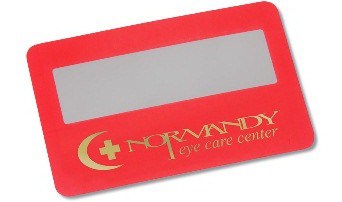 These useful giveaways are sized to fit into a wallet, making it easy for your customers to use them (and see your logo) again and again.
Have other ideas for improving the grocery store shopping experience?  I'd love to hear them.
-Suzanne