Trends come and go. And frequently, those trends come back again. Such is the case with the fanny pack. After becoming especially popular in the 90s, these convenient, fun bags went from being everywhere to falling out of favor. And then they came back into vogue, but with a twist. Today, the trend is toward custom sling bags that can be worn around the waist or across the body. It's a fashion-forward accessory you'll want to wrap your brand in.
A short history of the fanny pack
Although we might think of the fanny pack as a fashion from the last century, its history goes back much further. The first documented fanny pack was a leather belt with a pouch for tools. It belonged to Ötzi, a man who lived between 3400 and 3100 BC. The accessory evolved over centuries until the 1980s when the fanny pack became a hot fashion item. The accessory became so popular that Adweek® declared it the hottest product of the year in 1988.
Today's fanny pack is more of a sling bag
Today, fanny packs are back in a big way—one online boutique says fanny pack sales have increased 60% in one year. They've been spotted on the fashion runway and worn by stars like Kendell Jenner. Many styles have lost their front zippers and synthetic material and instead resemble purses made from luxurious materials. This updated look is just one reason the fanny pack is back. Fans of this accessory also appreciate its gender-neutrality and convenience.
It makes the promotional sling bag a fun, fashionable choice for sharing your brand.
The mini promotional sling bag
The Logan Mini Promotional Sling Bag combines everything you would look for in a custom sling bag. The adjustable strap allows it to be worn around the waist or slung across the body.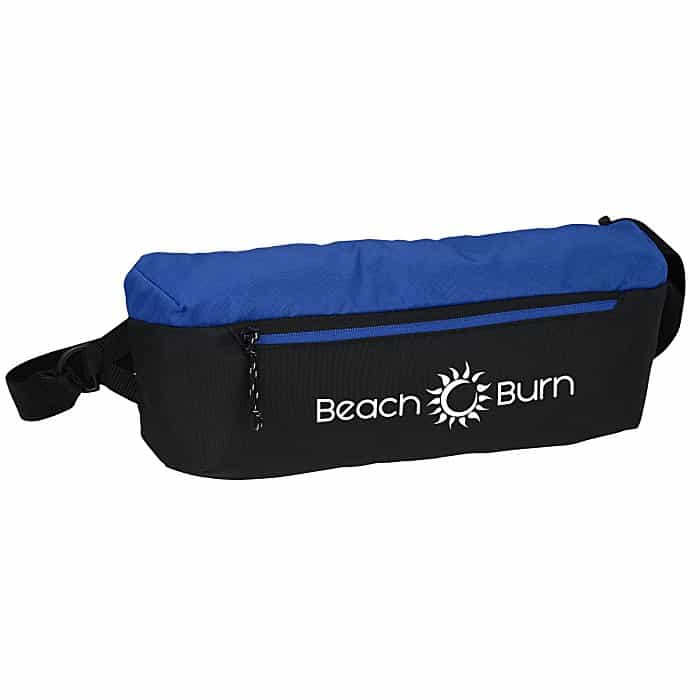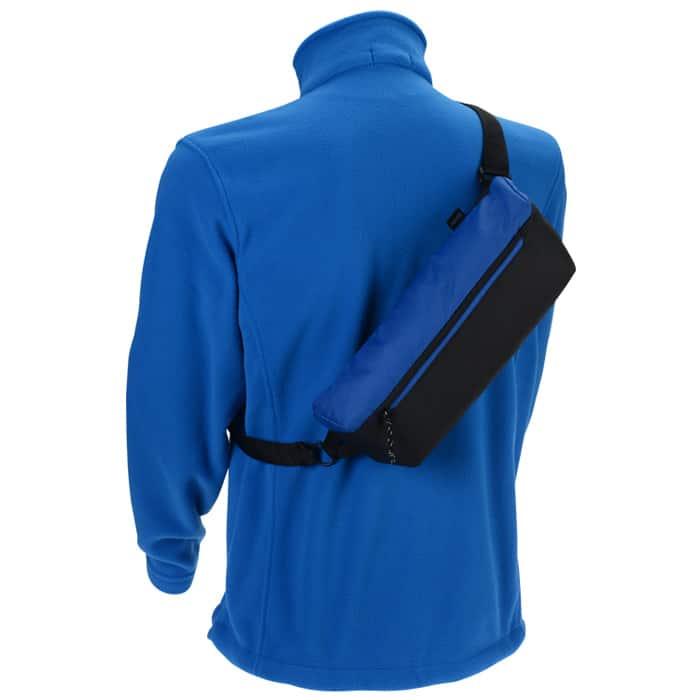 This promotional sling bag makes an excellent giveaway for employee health challenges or healthcare giveaways. It allows recipients to easily carry keys, a phone and other items while running or walking.
A traditional fanny pack
If you'd like to stay on trend with a more traditional fanny pack, consider this waist pack with organizer panel.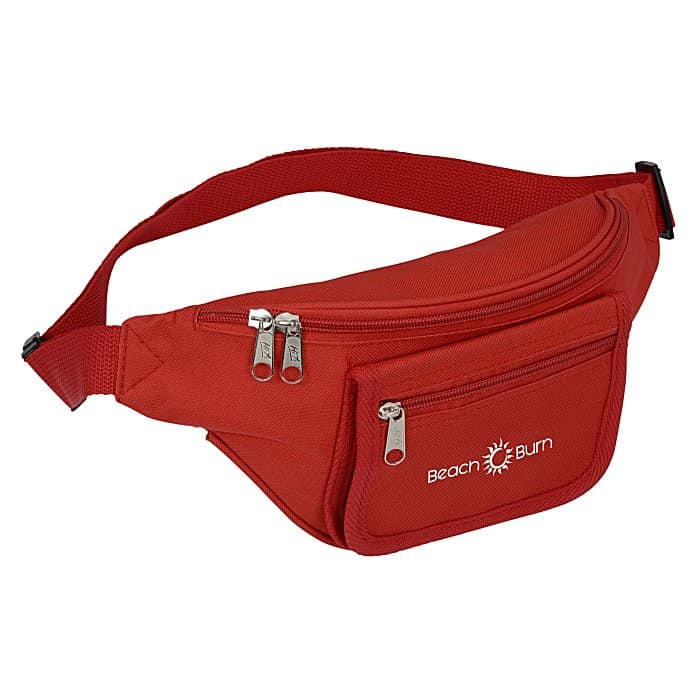 This promotional sling pack features compartments for an ID, credit cards and pens, making it a perfect event giveaway. Consider giving away at your next trade show. Attendees will appreciate its hands-free convenience as they visit booths throughout the day.
Fun and fashionable promotional sling bags
The fanny pack is back! Show recipients how fashionable your brand is with a custom sling bag or the traditional waist bag fanny pack. They'll love the convenience—and the look—of this updated, trendy bag.