With so many people relying on their phones from the moment they wake up until their heads hit the pillow at night, custom charging cables are sure to put a smile on the face of anyone who receives one.
Even though smartphones are basically everywhere—85% of Americans own one—the adapters aren't universal, making giving tech giveaways like charging cables a challenge. Our multipurpose cables are a one-size-fits-all solution to that dilemma. These all-in-one cables include USB Type-A, USB Type-C and duo connectors that charge Android®, iPhone® and micro-USB devices. Now you can hand out the same item to everyone without worrying about which connector their phone requires.
Take charge of your messaging with custom charging cables
The Flip Top Phone Stand with Duo Promotional Charging Cables offers universal power in a clean, functional design.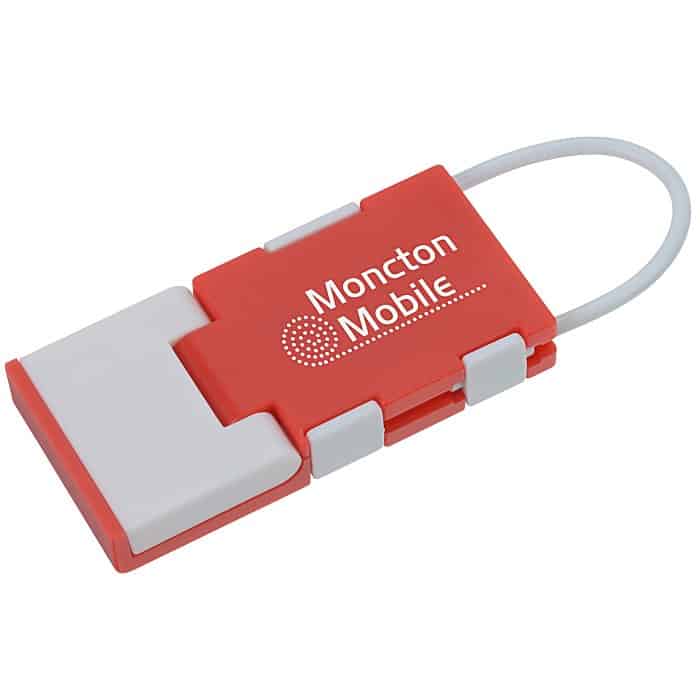 The cables easily fold into the unit to create a carrying loop, while the hinged phone stand provides hands-free screen viewing. Because it works with most modern devices, this eye-catching, easy-on-the-budget custom charging cable will be a sought-after item at trade shows and events.
Branded charging cables with a glowing recommendation
When your phone is both your calendar and your primary connection to the office, knowing where your branded charging cable is at all times is a must. That makes the Shine Light-Up Logo Duo Branded Charging Cables and the Scout 3′ Fabric Duo Charging Cable ideal tools for employees on the go.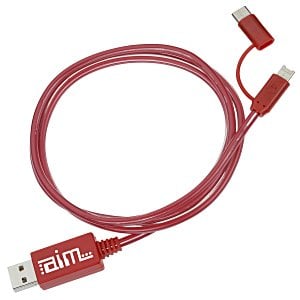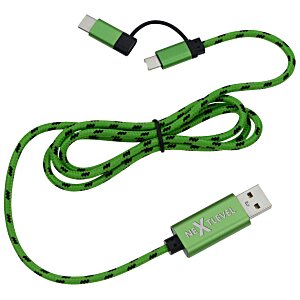 These tech giveaways feature an interior LED that illuminates your logo when the cable is in use. And the built-in carabiner makes it easy to attach to a keychain, bag or purse—ensuring that a power-up is always within reach where and when they need it.
A gift they'll get a charge out of
These custom charging cables will power up customer devices and your brand. With a near-universal way to keep the most-used work tool ready for use, every branded charging cable will offer good vibes whenever recipients reach for it.