I was strolling through TJ Maxx recently and a couple of products caught my attention.  The products themselves weren't so different, but the packaging and design made these basics fun.
For example, this scrub brush (pictured below) works like any other.  What made it so eye-catching is the way the manufacturer added some whimsy to it, by adding a face to the brush head and turning basic packaging into what looks like a dress.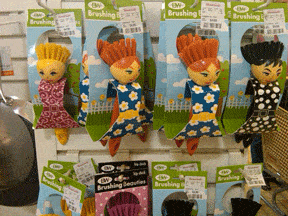 The other items that caught my attention were nature-themed kitchen widgets that included shark- and salamander-shaped bottle openers, flower-shaped scrub brushes and chick-shaped floating egg poachers.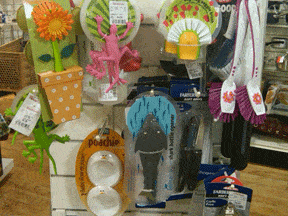 They reminded me a bit of items like the Goofy Clipz Holder with Lip Balm and the Goofy Guy Pen that we sell.  These items are basics with a little fun and frivolity added to them.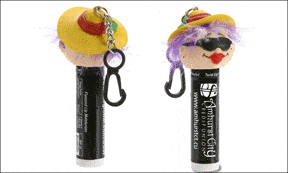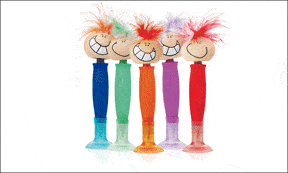 Your customers will smile when they see them.  And, because they're fun, they're more likely to hang around for awhile.  Isn't that the goal for all promotional products?
-Suzanne