A company from the Netherlands has developed a brilliant new product, the HotChocSpoon®.  Just as its name suggests, the HotChocSpoon is a wooden spoon with a blend of chocolate and flavors covering the spoon.
Each HotChocSpoon is just waiting for a cup of steaming, hot milk.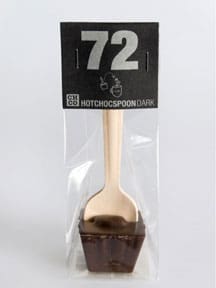 HotChocSpoons come in a wide variety of flavors, including dark chocolate, milk chocolate, white chocolate and more. Some flavors come with marshmallow or nuts.  Some HotChocSpoons include a dissolvable capsule filled with rum, amaretto or another liqueur that turns a classic cocoa into a winter warmer.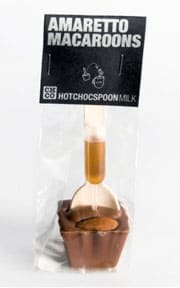 HotChocSpoons aren't yet available as promotional products.  Do you think this would be the ultimate giveaway for a chocolate lover?
-Suzanne