We can all think back to the days when filling a jumbo coloring book was our top priority, and the biggest worry we had was that the green crayon would go missing. (How would we color the grass?)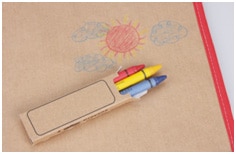 Now, regardless of your age, there's a tote that sparks your inner artist. Dubbed the Color Me Activity Tote, this nifty bag can be ordered with or without crayons.  The color-able surface on the promotional tote bag's exterior is made of craft paper and backed with durable polypropylene.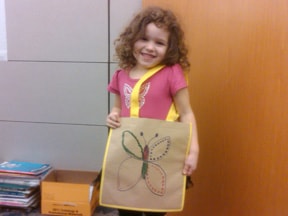 The bag is literally a blank canvas, ready to be filled in with imagination.  Just think of all the possible places this could make a splash in. From banks to supermarkets, fitness centers to schools … this tote isn't just for children. Adults will have fun with it, too!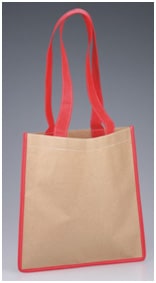 Consider the ways your company could turn these into great promotional products:
Give it away blank (except where your logo is imprinted on it, of course) with the small box of crayons at a trade show or other event. Hold a contest to see who can decorate their bag most creatively. Then, award the winners with a special grand prize.
 Add a picture or other graphic to the bag first. Then, give it out to customers, clients or staff members to color in the images and shapes. Think creatively here, using a photo they'll think is funny, interesting or unique (maybe a caricature of your CEO :)).
In fact, we have something fun planned here at 4imprint for this tote.  Stay tuned!
-Suzanne
PS – If you end up ordering this tote, please e-mail me a photo of how you or your customers have decorated it in style.  You just might see it in a future blog post!