Last year, Jessica, our web copy manager, wrote this great post on how to use power banks and selecting the right product for your device.  We all know technology products are ever-changing, so we've added quite a few new items to this product line to fit the needs of the marketplace.  Thanks Jessica for the update!
How do power banks work? What is mAh? How do I know if this power bank works with my iPhone®? We're hearing these questions from our customers quite frequently, so we thought it might be helpful to offer a bit of an explanation. So let me help break it down for you:
Power banks are portable chargers for your cell phones or tablets. Having one on-hand when you're on the road or away from electricity may be critical to maintain cell phone power. Power bank are typically charged via the USB port of your computer. Then, you'll use that same USB charging cable that came with your Apple® or Android device to hook your phone up to the power bank for extra juice. We do offer several power banks that come with your typical universal adapters, so you might not even need your own charging cable.
mAh is basically a measure of the amount of charge that a device holds. For example, a fully charged iPhone® 6 has a 1810 mAh value based on the manufacturer's specs. A power bank with 2000 mAh, such as our Compact Power Bank, is sufficient to completely charge the iPhone® 6 because the power bank charge exceeds the cell phone capacity. Also, a power bank with an mAh value of 4000 or more would charge this same cell phone at least twice.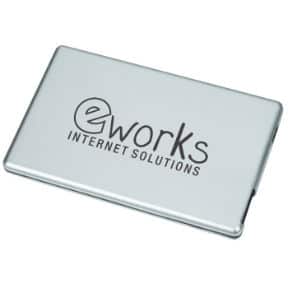 Tablets require quite a bit more power, as you might imagine, but the same rules apply. To get a complete charge, you would want to find a power bank with an mAh value equal to or greater than the mAh capacity of the device. The Nexus 10 has a 9000 mAh value, so the Zoom Energy Power Bank would be sufficient to fully charge that particular tablet once.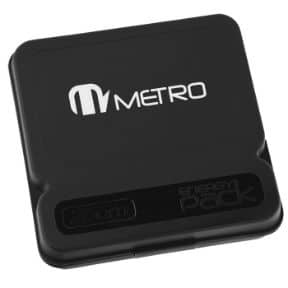 Amps are what determine how fast your device will charge. Most smartphones require only 1 amp and most tablets require 2.1, so be sure to find a power bank that matches your needs. Most modern devices self-regulate how many amps are pushed through. So, for example, your cell phone will charge at 1 amp even when connected to a 2.1 amp power bank. You'll find that our smartphone power banks typically offer at least 1 amp while our tablet power banks offer 2.1 amps.
Here is a list of power banks that we currently offer and their mAh values. Below that is a list of smartphone and tablet models and their mAh values. Check the mAh value of your smartphone or tablet to determine which power bank would work the best for you!
| | |
| --- | --- |
| Smartphone Model | mAh |
| Apple iPhone 6 Plus | 2915 |
| Apple iPhone 6 | 1810 |
| Apple iPhone 5S | 1560 |
| Apple iPhone 5c | 1510 |
| Samsung Galaxy S6 | 2550 |
| Samsung Galaxy S5 | 2800 |
| Samsung Galaxy Note 3 | 3200 |
| Nokia Lumina 830 | 2200 |
| HTC One | 2300 |
| Moto X | 2200 |
| | |
| --- | --- |
| Tablet Model | mAh |
| Nexus 10 | 9000 |
| Nexus 9 | 6700 |
| iPad Air | 8600 |
| iPad 4 | 11560 |
| iPad Mini 3 | 6470 |
| iPad Mini 2 | 6470 |
| Galaxy Tab 4 10.1 | 6800 |
| Galaxy Note 10.1 | 8220 |
| Surface 2 Pro | 4200 |
| Kindle Fire HDx7 | 4550 |
I hope this post helps clear up some of the difficult-to-understand side of power bank technology and helps make purchasing a portable charger a little bit easier.
~Jess