You just never know who you'll run into at trade shows and events. Along with the year's newest promotional products, you might also see someone famous, like our coworker Gail discovered at the most recent PPAI show in Las Vegas.
Here she is chillin' with Flavor Flav, a rap icon who most recently starred in several VH1 reality shows and Celebrity Wife Swap!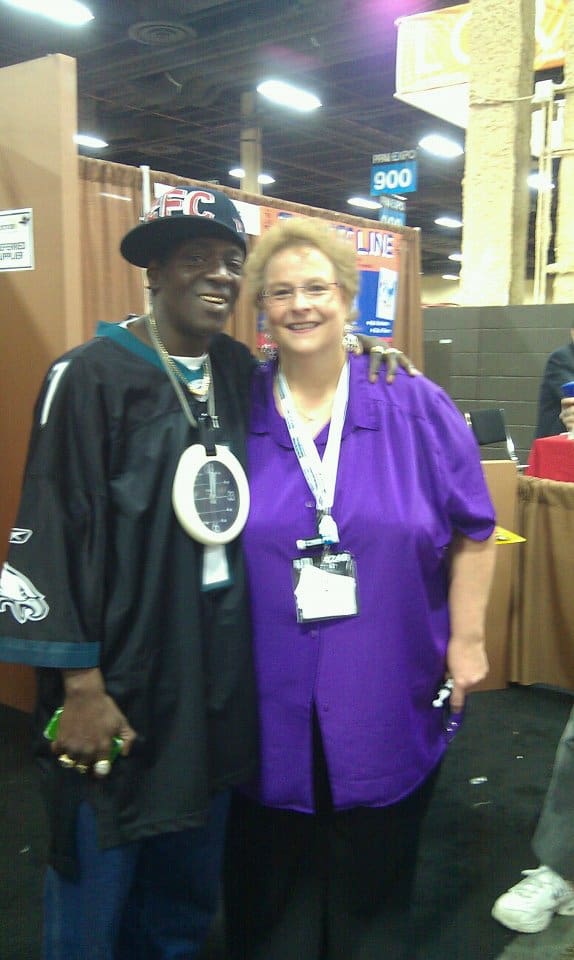 In honor of Flavor Flav's signature clock necklace, take a look at some promotional clocks and watches that might work for your next event or promotion!