Spreading the word leads to growth
Traders Point Christian Academy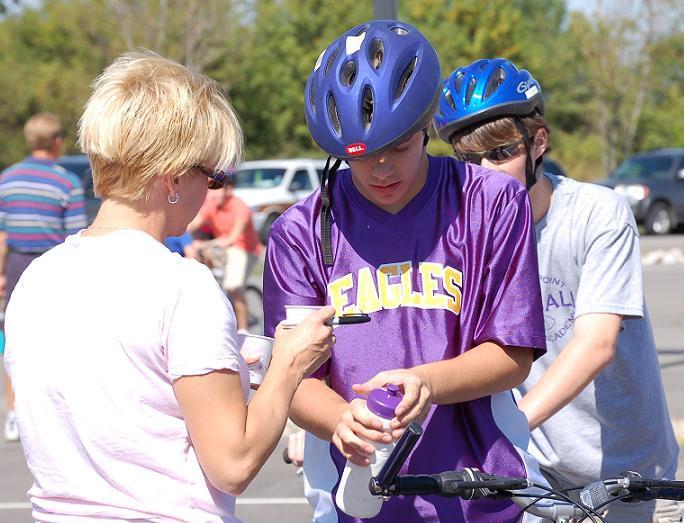 Traders Point Christian Academy has a 33-year history of helping develop well-rounded and spiritually mature adults.
Started in 1976 as a pre-school, the non-denominational Christian School was originally located adjacent to its namesake church.  But, after years of growth, the K-9 school needed its own, state-of-the-art facility.
"We've just continued to grow," said Linda Becker, registrar, Traders Point Christian Academy.  "Our staff are seasoned and experienced.  Our first headmaster was with us for 21 years. Our new superintendent also has over 25 years of experience in the Christian high school and college areas. It's that history and future that make us different."
As a small, private, accredited school of 550 students, Traders Point Christian Academy uses print advertisements, open houses, word-of-mouth marketing and a Web site to build awareness.
Promotional products are an important part of the mix.
When a family is considering enrolling their student at Traders Point Christian Academy, the school invites the student to be a guest for a day, shadowing another student and learning what school life is like.  At the end of the day, each student guest receives a water bottle, imprinted with the school's logo, as a remembrance of their visit.
At public events, like the county fair or street fairs, the school hands out imprinted items, to build awareness of their programs.
Leaders say the reputation the school has built over the last 30 years is key in recruitment efforts.
"We have families who leave us because they are relocated to another city or state," Becker said.  "They often tell us that they couldn't find another Traders Point in their new location."
The school is now planning another expansion-to offer 10th, 11th and 12th grade coursework in the next three years.  The expansion provides the school another opportunity to build on the reputation that began with a small pre-school in 1976.