If you know Carhartt, you know how durable, long-lasting and tough their clothes are.  The 120-year-old company built its reputation manufacturing clothing that was made to last.
Here's a little piece of trivia from the company's website: Did you know that Carhartt founder added an extra 't' to his last name, just to make his product stand out a bit more?  It worked then and it continues to work today.
That's why we've teamed up with Carhartt to add jackets to our product line.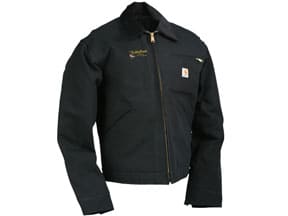 The Duck Detroit Jacket Blanket Lined is one of five Carhartt products in our range, which includes jackets, sweatshirts and even a Carhartt Acrylic Knit Hat.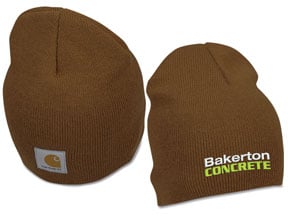 These promotional products are the perfect work wear for employees in manufacturing, construction or other industries where durability and toughness are essential.  That's why they make great year-end thank you gifts for employees.
Looking for ideas about which product will best suit your hard-working employees or customers? Follow Carhartt's Everyday Icon campaign (appearing this October on the company's Facebook(sm) page) that will highlight real working men and women who rely on Carhartt.
-Suzanne
PS – Embroidery is easy on products like the Carhartt Duck Detroit Jacket.  The product price includes embroidery in the imprint area shown and there is no extra charge for larger sizes.  Best of all you can mix and match colors and styles.  And, our tape charge is FREE for orders of 24 or more.