It's humbling to hear about some of the work charitable organizations do to make the world a little brighter.
-Cheryl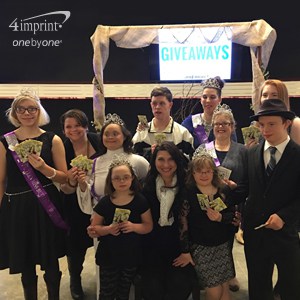 When Megan first came to Butterfly Dreams, she was shy, she was afraid to make eye contact or communicate with anyone, and she had no friends. As an individual with intellectual or developmental disabilities, she was like a caterpillar in its protective chrysalis. Today, with the organization's help, she is a butterfly: social, chatty, surrounded by friends, and dating her boyfriend.
"I marvel at her," says Syndi Sills, Founder and Executive Director of Butterfly Dreams, Inc. "She's one of my proud moments."
Sills founded the organization in honor of her brother, who was born with Down Syndrome and died far too young, in a car accident. Her goal was to help others with intellectual or developmental disabilities emerge from their protective chrysalis, and take wing as the beautiful butterflies they were meant to be. Butterfly Dreams coordinates events and pageants in Illinois, Missouri, Oklahoma and Tennessee to help its clients reach their goals and learn life skills, like making friends, overcoming fear, embracing courage and learning how to communicate their passions across to others.
Butterfly Dreams was selected to receive a 4imprint® one by one® grant, which it used to purchase promotional seed packets of butterfly flowers to share with others. When the seeds are planted and the flowers bloom, they will attract butterflies. "When these seeds are planted, people see our name on the package and are reminded of our mission, the individuals we support, and how no one should be limited by what is perceived on the outside," explains Sills. "And hopefully when these flowers bloom and attract the butterflies, they'll remember us again."
Read more one by one recipient stories on Cheryl's blog. To apply for a one by one grant, visit our website at onebyone.4imprint.com and click the Application tab.