Check out these new promotional pens.  They all have a WOW! factor that's not just the price.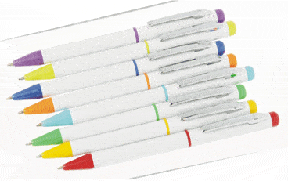 A sneak peak product, the Citrus Twist (109136) is (as its name suggests) a twist pen in white with a range of bright, fresh accent colors.  The white barrel gives this pen a very modern feel.  Lively accent colors make this pen a showstopper. This pen will be available soon!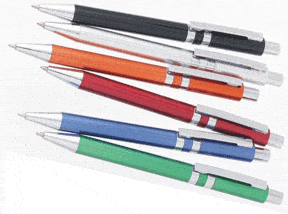 The Pasadena Pen (108617) comes in shiny, modern colors that make it stand out among other pens.  And, while it looks like metal, it's actually made of plastic with a metallic spray finish.  That makes it a cost-effective alternative to more expensive metal pens.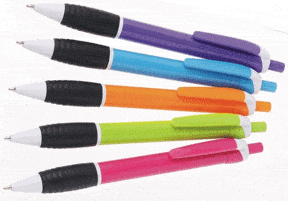 The Endeavor Pen (108618) is a new take on a classic stick pen.  Bright colors are color-blocked on the body of the pen. Juxtaposing brights with the black grip makes this a pen people will reach for again and again.
You can buy 300 of these promotional pens for less than $220 (excluding delivery).  Now, that's a real wow!
-Suzanne