We've offered hundreds of Exclusive promotional products over the years, featuring everything from custom designs to colors that aren't available anywhere else. Whether we're refreshing the look of old favorites or keeping up with emerging trends, we strive to make sure your customers enjoy these Exclusive products and want to keep your brand at hand.
How do some of these Exclusive products come to be? Read on for an example of how we created several new designs for promotional sticky notes and unique notepads.
The big idea
When it comes to Exclusive designs for stationary, ideas come from just about everywhere. We might look at what's trending in retail. Or we may consider concept designs from some of our other products that have elements or textures that translate to promotional sticky notes and other notepads. We'll also look at current designs that are ready for an update.
From ideas to art
Once we've developed several concepts, our merchandising product designer converts the ideas into usable designs.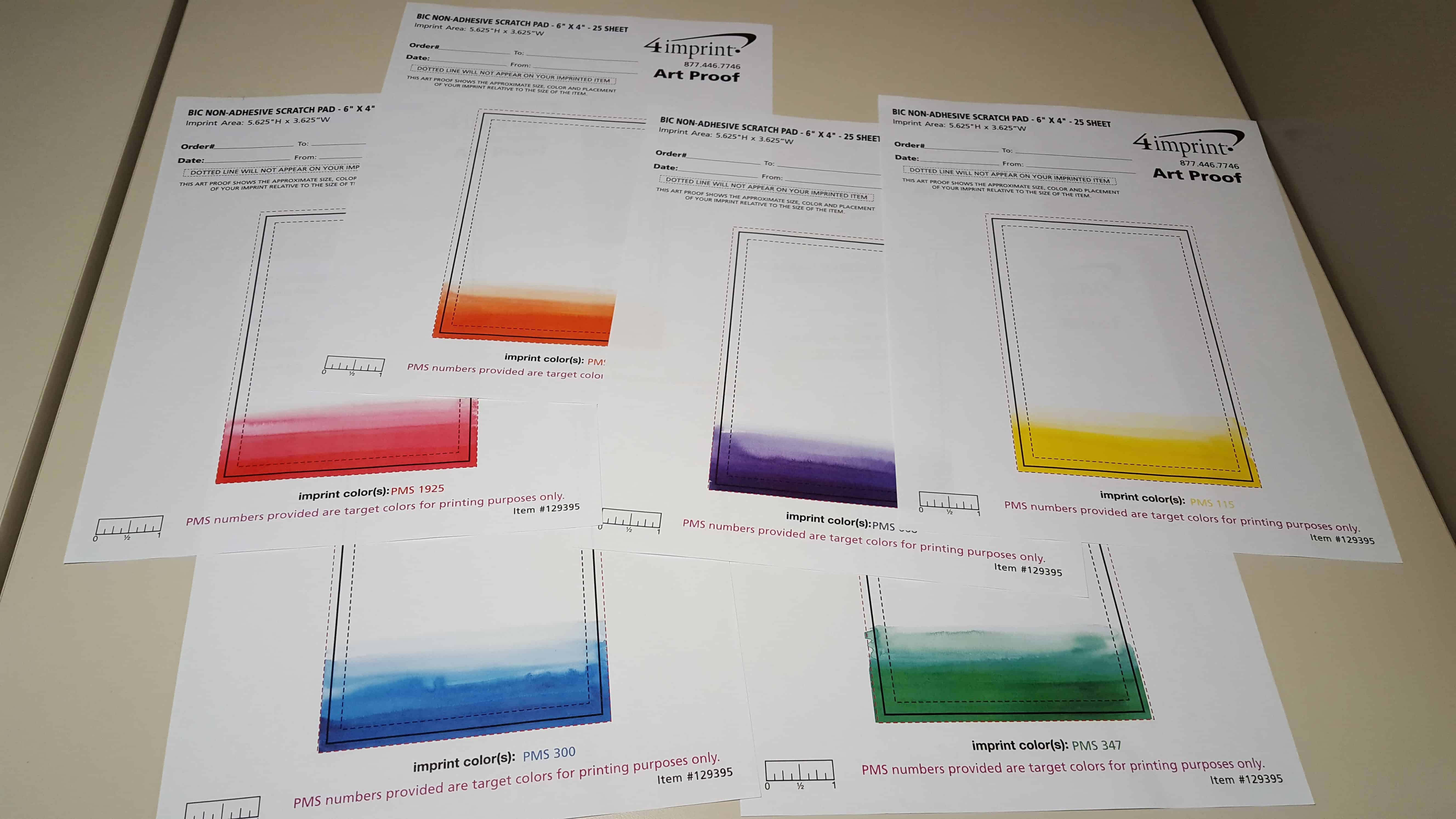 We then look over the design options, give feedback and make revisions.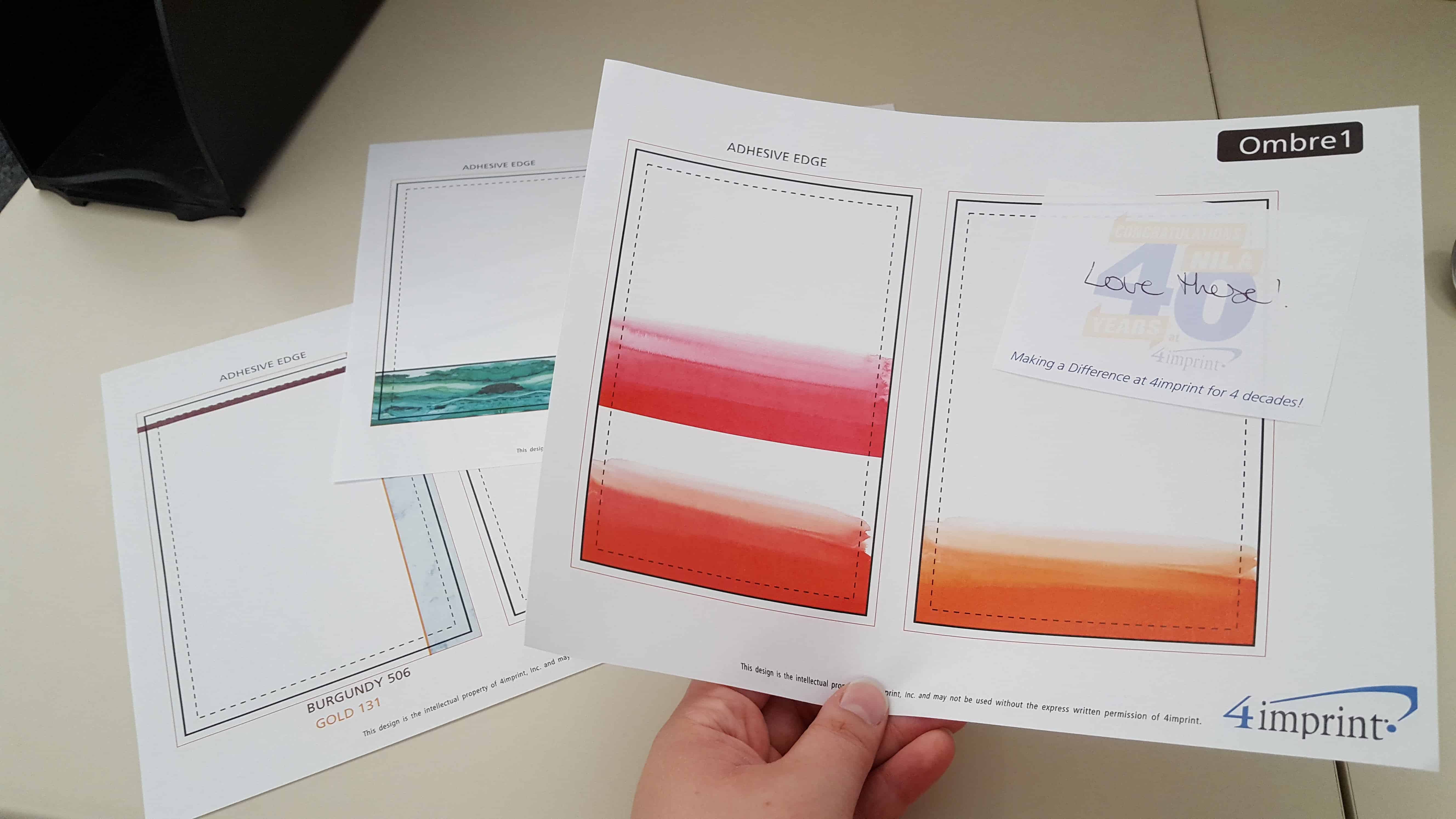 Every small revision ensures the result makes your brand pop.
Checking the samples
Once we finalize a design, the merchandising product designer creates an art mockup, which is sent to the supplier. The supplier sends back samples with the new design printed on the product, and we verify that things look as great as when we first envisioned it.
We also make sure that the design lines up correctly and is printed accurately, and that the colors come across the way we expect. We either make alterations directly to the artwork or work with the supplier to make any necessary changes.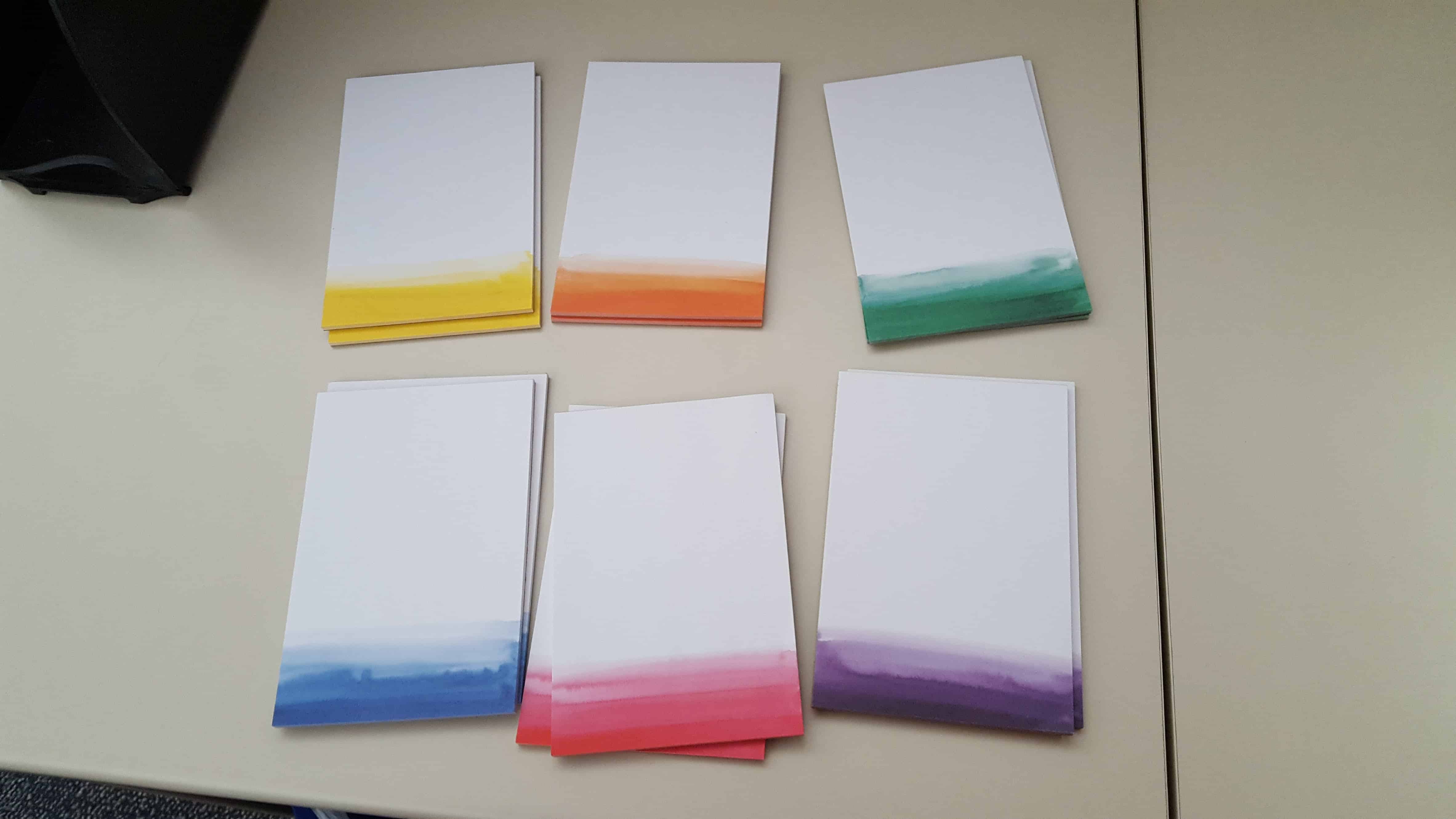 A new Exclusive product goes live
After approving the samples, our merchandising product designer creates art mockups we use on our website to show how the product will look with your logo in place. Our artists use those same mockups when applying customer artwork. We then set up the product in our system and send the final samples to be photographed. The result? We have a brand-new, Exclusive product ready to make your brand look amazing.
From our designs to your brand and your customers
It's up to you to choose which unique items your customers will love. Here are a few ideas to get you started.
The Bic® Sticky Note – Ombre features attractive bottom trim colors with a modern ombre design.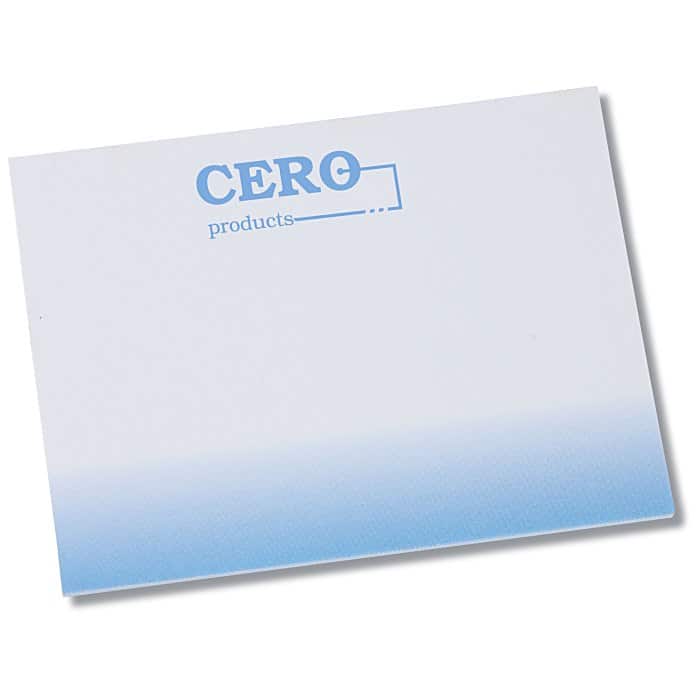 With seven color combinations, you're sure to find the perfect one to set off your brand.
And the Bic Non-Adhesive Notepad – Watercolor puts your logo onto a pad with one of six soothing watercolor designs.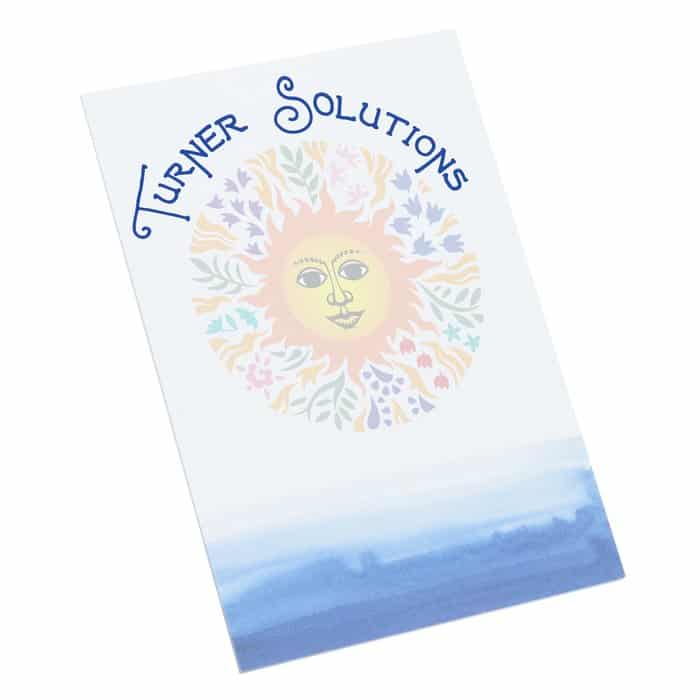 This unlined pad is perfect for shopping lists, note taking or doodling.
The Post-it® Custom Page Markers – Reminder are ideal for organizing tasks and marking pages.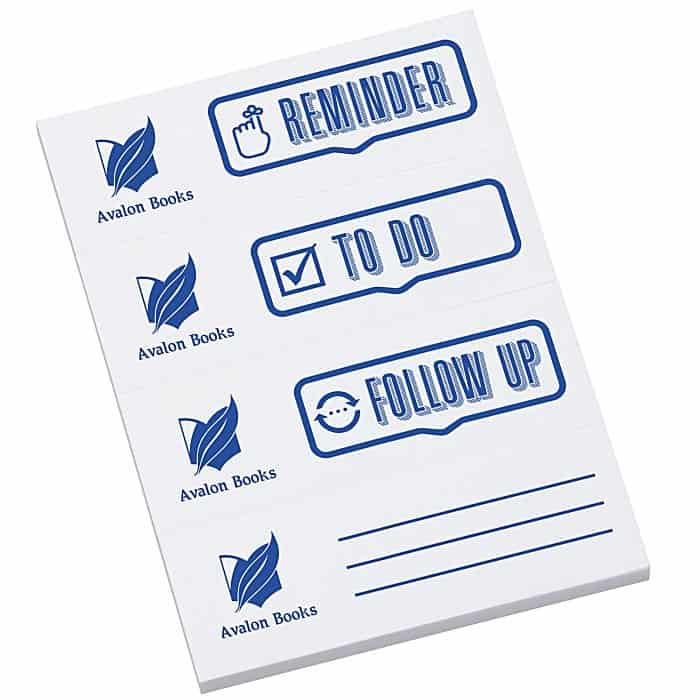 Each pad includes four, 50-sheet sections for a total of 200 useful page markers.
The Post-it Notes – To Do can help customers with their task list while reminding them of your brand!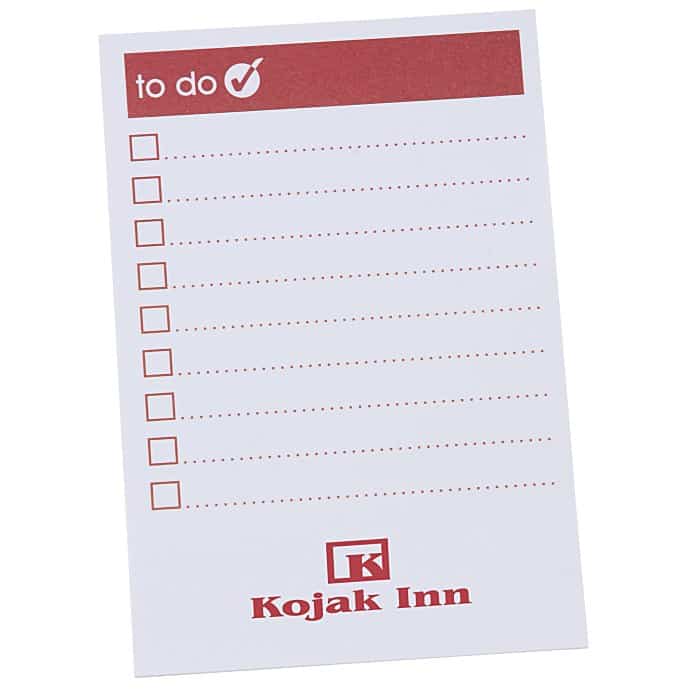 Each sheet includes lines and boxes for check-off lists.
Unique notepads you can't find anywhere else
When you want to offer your customers stationary designs they can't find anywhere else, check out our Exclusive selection of unique notepads and promotional sticky notes. You're certain to find something your customers will love.