Asking customers "Do you have any pets?" is a great way to spark a conversation, especially since 57% of Canadian households have pets. And pet giveaways can help strengthen those connections, creating a bond that keeps customers coming back.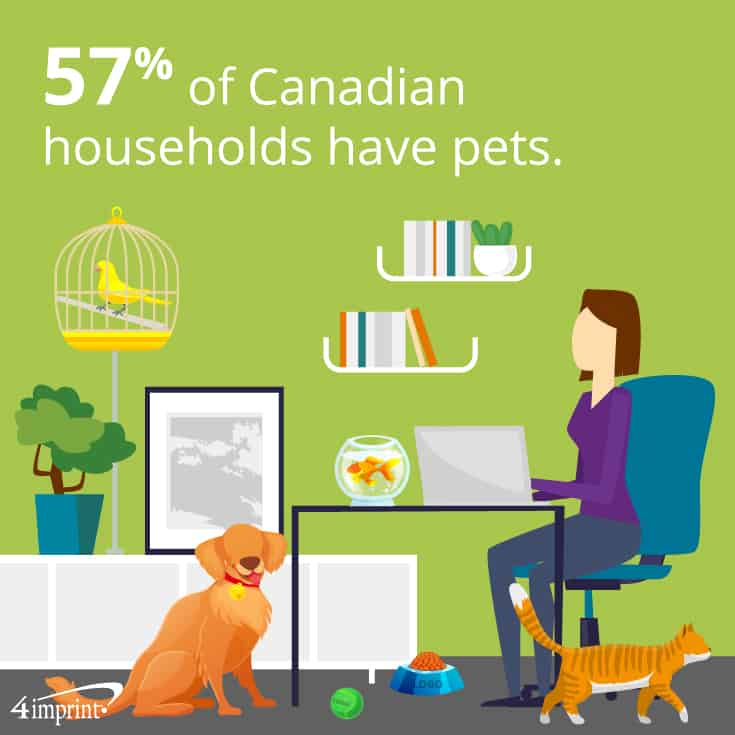 Build your customer base, create PR opportunities, or increase brand visibility on social media with pet promotional items that are sure to be the cat's meow.
Partner with animal-related charitable causes
Supporting a pet-related cause can build your business. After all, 70% of millennials say they'll spend more with brands that support charities.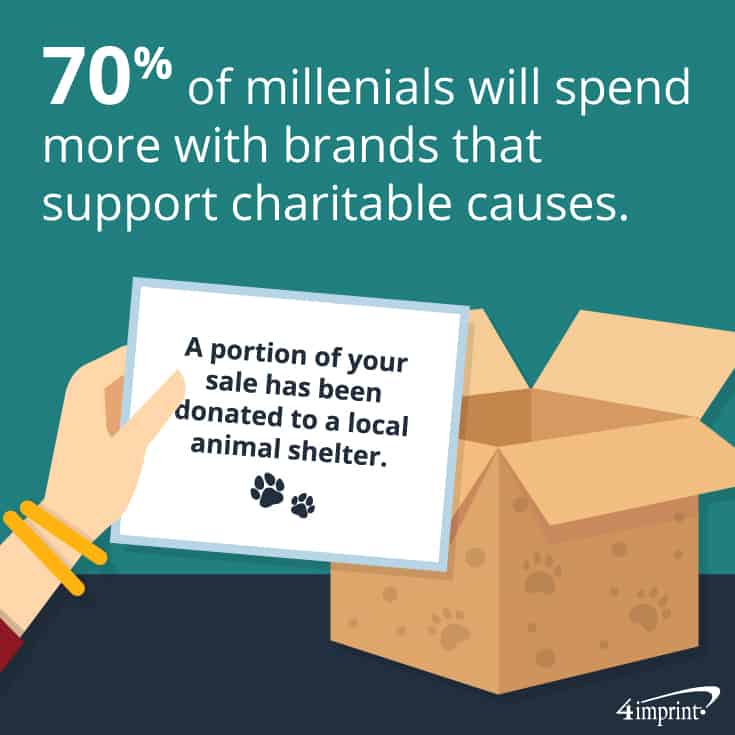 Charity work provides other benefits to your organization as well:
Better employee morale
PR opportunities
Tax deductions
Improved communities
Reap these benefits by connecting with a local pet shelter or organization that helps rescue animals. Offer pet promotional items for new pet adoptions. Some great examples would include a Scoop-it Bowl, Pet Leash or Pet Litter Scoop.
Create a photo opportunity
According to one recent study, the average dog owner posts about their furry friend on social media six times per week.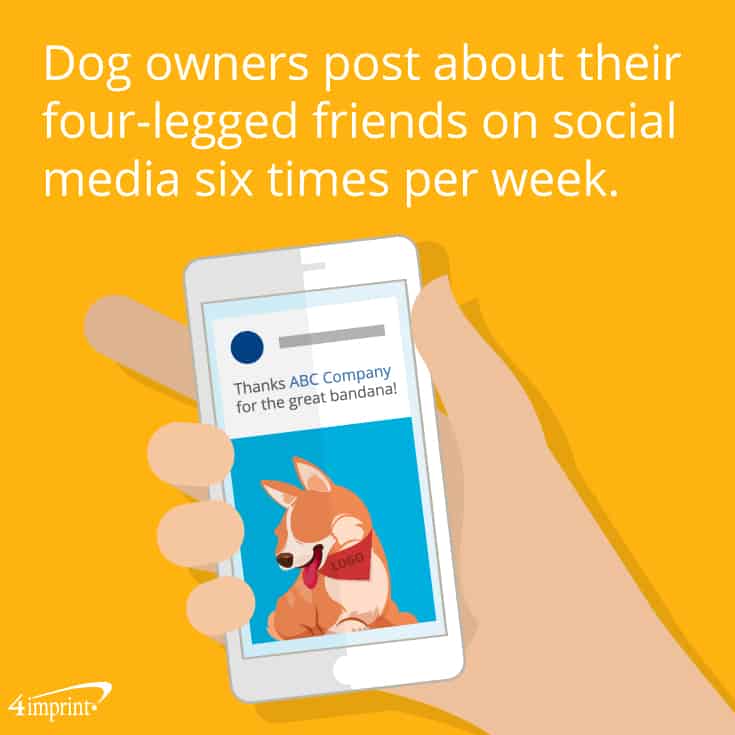 Your brand can be part of that.
If you're taking part in an outdoor event, bring along small and large Dog Bandanas or Reflective Pet Collar Tags. Ask passersby if you can take pictures of their pets to share on social media. Or let pet owners snap their own pictures. Then ask them to upload the photos to social and tag your brand using a clever hashtag. Send those who participate a pet giveaway, like a dog or cat collar.
Make a charity walk pet-friendly
If you're hosting a charity walk or serving as a sponsor, making it pet-friendly can introduce your brand to a wide variety of potential customers.
Pass out a Bag Dispenser with Carabiner and a Tag Along Collapsible Pet Bowl to make it easier to keep pets hydrated and mess-free. Pet owners will keep these useful items on hand long after the event is over.
'Fetch' new customers with toy giveaways
Pet owners enjoy playing with their furry friends even more than they enjoy talking about them. Providing an opportunity for them to have fun with their pet will surely be appreciated.
Easily connect at your next trade show by giving away a pet promotional item, like a Fetch-It Dog Toy, Toss and Float Dog Toy or a Crunch It Dog Toy. Break the ice by asking people to tell you about their pet as they walk by. These fun toys keep your brand visible whenever playtime rolls around.
A tail-wagging good time
Pet giveaways are a great way to connect and build your customer base. They help provide opportunities to create social media moments and tail-wagging PR wins.