This is a great example of how a nonprofit organization can raise awareness and funds at the same time.
The Day by Day Warming Shelter is using promotional banks to collect donations to support the organization, which provides emergency shelter to adults during the cold winter months here in Oshkosh.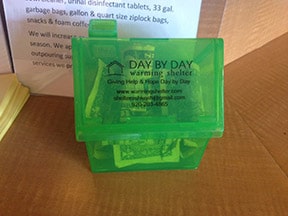 The banks are a perfect marketing tool because they connect the idea that each contribution helps put a roof over someone's head for the night. (We provided the banks through our onebyone® charitable program, which made it especially exciting to see this one – because it was full.)
Promotional banks come in a wide variety of styles, so this could work for other nonprofit organizations doing fund-raising, too. Any conservation organization would get noticed if they used Froggy the Bank to spread the word of their organization and raise funds.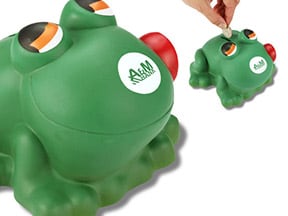 Kids' sports teams could collect donations using sports-themed banks, like this Sports Bank-Baseball , which also comes in Soccer, Football and Basketball styles.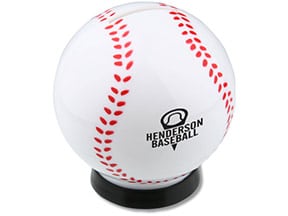 And, a global organization or a scholarship that helps students pursue their education could use the Globe Bank to raise awareness and funds.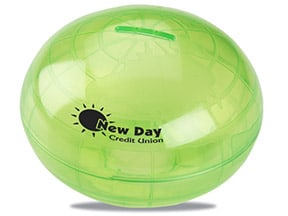 If you are looking for a simple way to raise funds and get the message out about your organization, these little banks can help you do just that.
-Suzanne