What better way to spend your short, cold winter days and shake off some of those winter blues than with a wine and cheese party in your home? It seems like our social calendars in these early months can get a little stagnant, situated smack-dab between the holidays and spring. So why not host a small get-together with friends and colleagues to break up the monotony? This kind of party is great because you still get to spend quality time with friends without the burden of preparing for a full dinner party.
My husband and I did just that a few weeks ago. We invited a handful of close friends to enjoy a selection of independent films along with a spread of wine and canapés and a DIY photo booth. But you may choose to host a wine-tasting event, holiday gathering or made-up milestone celebration just for fun. Whichever way you go, let's make March memorable!
These inexpensive imprinted wine stoppers make great party favors for each of your guests.
Serve your favorite wine-pairing treats on this personalized wood and glass serving board.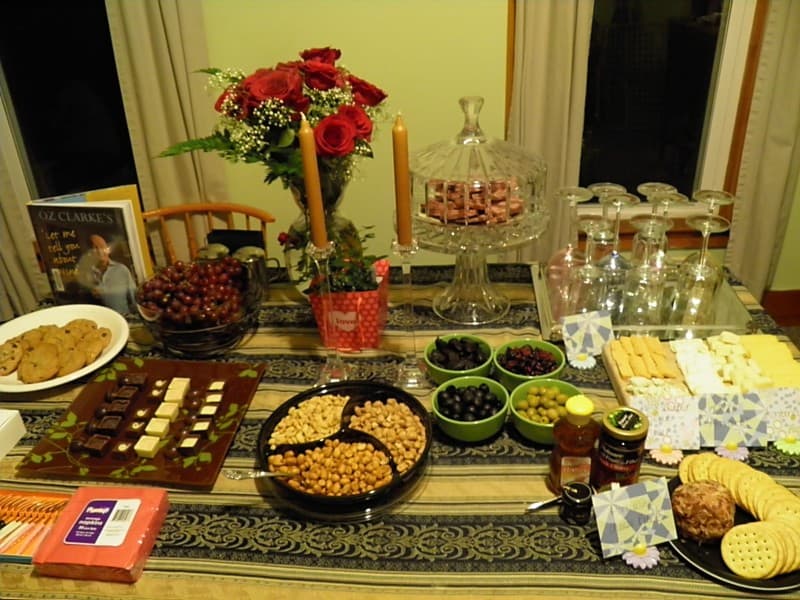 Here's a look at the spread we offered at our house. The party was a hit, so we might make it a regular tradition. Here's to hoping that yours does too! Cheers!