For those customers who also live in Wisconsin, this one's for you.
We may have stumbled upon the perfect USB drive, the perfect promotional product.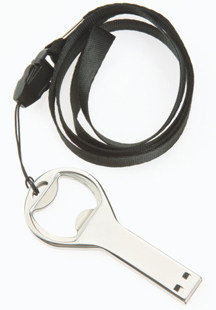 It's called the Milwaukee.  Named by one of our suppliers in another state, it's available in silver.  It's a great backdrop for your logo.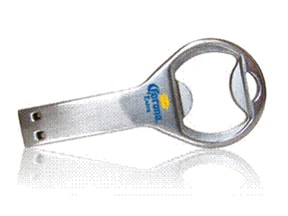 We expect this promotional product to be in high demand.  So, new colors will be coming soon.
As you can probably tell by the photo, it comes with a lanyard – especially important for those of you who can't be too far from your USB or your bottle opener.
-Suzanne