Tech giveaways can be tricky, if you have a limited budget.  There are lots of great tech options for business gifts and employee incentives.  But, finding a tech giveaway that is affordable enough to hand out in a larger quantity can be challenging.  (Screen sweeps are an obvious exception!)
But, every now and then, a really useful and inexpensive tech giveaway comes along.  The latest is an easy-to-use MP3 player or smartphone stand.  This one is called the iWrench.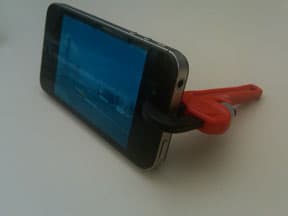 If this is something that would appeal to your customers, prospects, employees or volunteers, check out the Ear Bud Buddy (coming soon to 4imprint).  Like the iWrench, these promotional products work as an easel for your MP3 player or smartphone.  The Ear Bud Buddy also conveniently holds the ear buds used with the device.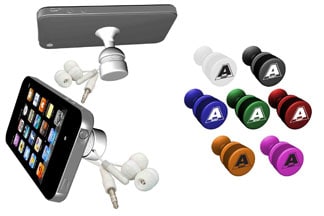 Your logo is imprinted along the edge of the Ear Bud Buddy, which means your organization will be top of mind every time someone pulls out their ear buds.
-Suzanne