It's unusual to see a trend move in two directions at the same time.  Usually, things get really big (think big hair, bell bottoms, SUVs and McMansions) all at one time.  Or, they go the opposite direction and get really small (skinny jeans, compact cars and miniskirts).
Right now, headphones are breaking that conventional design wisdom.  Both oversized and nearly invisible headphones are hot right now.  I spotted these oversized headphones at American Eagle.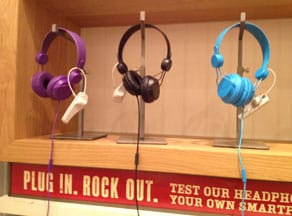 These mini-headphones from www.japantrendshop.com are a sharp contrast.  While the oversized headphones make a strong statement with their bright, look-at-me color, the mini-headphones are understated with just a bit of color.  But, the decorative design style on the end of the headphone, makes these stand out.  I've seen ladybugs, skulls-and-bones, and penguins.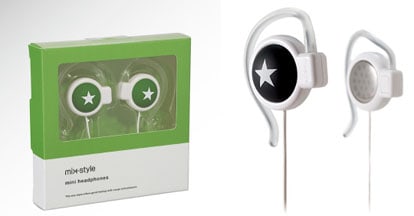 And, though this trend started in retail, we're seeing the same thing in promotional products.  The Silly Ears Headphones are a statement piece.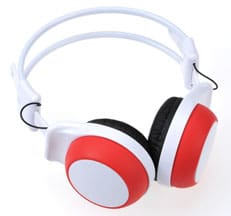 On the other end of that trend, mini-headphones, with the ability to subtly imprint a logo on the edge of the earbud.  The packaging for these mini-headphones also adds to the style.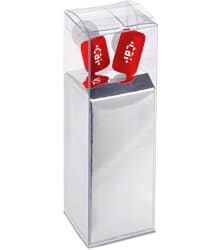 Because headphones are so hot right now, the perceived value of this promotional product extends beyond the price.  With both high school and college students sporting both trends, either style of headphones makes a great giveaway.
-Suzanne