It's rare that everyone on a team feels the same way about technology.
So, what makes a great giveaway for those who love their tablet computer and those who still prefer the fax machine over email?
Check out Tech Traps.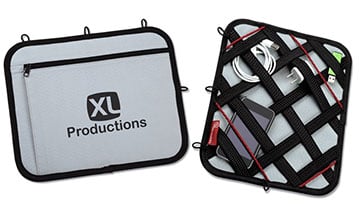 The criss-cross shape of the elastic bands makes it easy to transport tablets and other tech gear without cords, keyboards, earbuds and other connectors swimming in your bag.
That handy design makes these great promotional products for non-techies, too. The Container Store carries a similar item called the Grid-It™ organizer. The company suggests a truly creative idea: Use the organizer to keep other tools together: screwdrivers, hammers, wrenches and the like.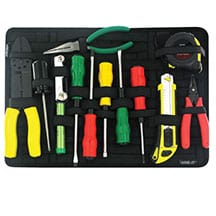 The same idea works for other gear, too. A Tech Trap would make it easy to tote craft supplies. And, it'd be equally useful for keeping office supplies organized in a desk drawer or maps, phone chargers, insurance cards and kids' DVDs well-organized in the car.
What other ways can you imagine using Tech Traps?
-Suzanne