Here's a sneak preview for a really exciting new addition to our range of drinkware.
Made of Tritan (a newer material I've posted on before), this bottle includes a cap that twists off and doubles as a drinking glass.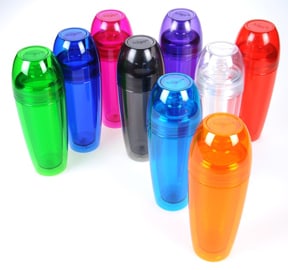 The glass is large enough to put ice cubes inside.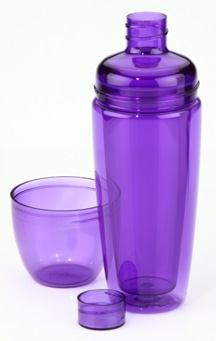 This is a great giveaway because it's both eye-catching and practical.  It'll be a great promotional product for an office environment.  And, it'd make a great gift for conference or workshop attendees.
In fact, when you give this away, I'll bet the first response you hear is, "Wow!"
-Suzanne