Sometimes meetings around here get pretty exciting!
Take this one, for example.  I snapped this photo during a recent meeting with a supplier.  As you can see, the meeting participants were dressed in t-shirts and climbing all over the table…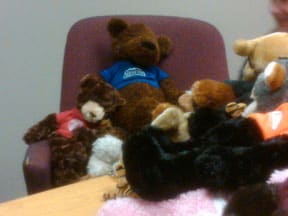 Can you guess what we're working on?
We're taking a look at some new promotional products that we could add to our line.  And, that makes for exciting meetings.
Stay tuned!
-Suzanne